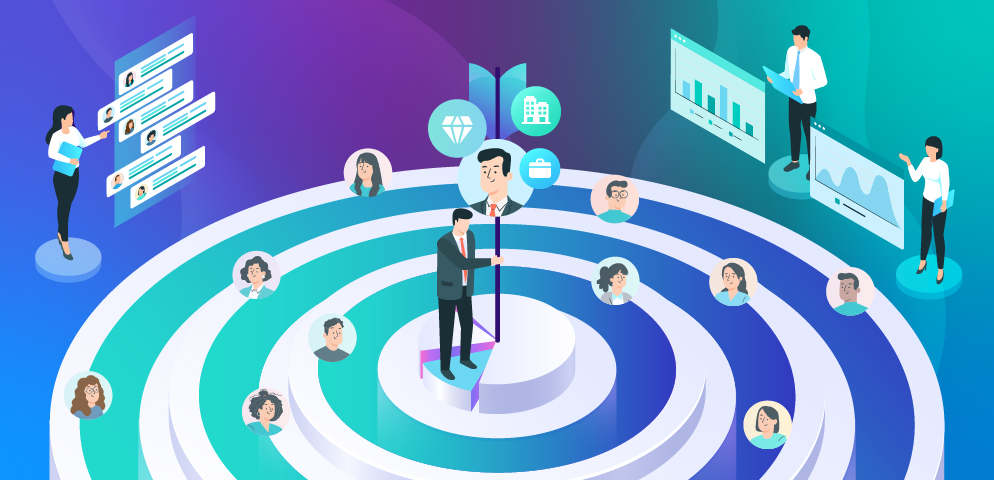 Reach your ideal customers, and key decision-makers in your niche with Targeted Email Marketing Lists
Why does a marketer or salesperson need targeted email marketing lists?
Most marketers turn to online databases and email finder tools to quickly download an email list. But those who need specialised data from niche industries are unlikely to find granular and highly targeted email marketing lists, in such online databases.
The following article discusses the reasons why it is difficult to find targeted data for niche industries and job titles through common online tools, and also tries to justify the claim that such highly specific and targeted email marketing lists can be built only through bespoke data providers, who partner with organisations to give them fresh data all through their marketing and sales campaigns.
What are Niche Industries
Niche industries refer to specialised sectors of the market, that have a very focused audience and address a very specialised market need. These industries cater to a smaller target audience and have lower competition. This results in high profitability and more customer loyalty. Some examples of niche B2B industries include oil and gas, metals and mining, specialised healthcare etc.
On the other hand, mainstream industries include popular sectors that may have a bigger market share, multiple competitors, high growth potential, or cater to a mass market need. Software development, IT, marketing, etc can be classified as examples of mainstream B2B industries.
While both industries play a vital role in the business ecosystem, from a marketing and sales standpoint, targeting and reaching out to prospects in niche industries can be a challenging task.
Data for Niche Industries
Niche Industries like oil and gas, metals and mining, chemicals, and infrastructure need highly targeted email marketing lists, that are customised and made-to-order. Their data is not available in online databases since these industries are not in high demand, so sourcing and updating them regularly is not feasible.
Most data vendors and data providers store extensive databases for global organisations to access. Automation is necessary to source such large databases. Manual research will not be feasible. Automation is also required because this data needs to be refreshed regularly. The only way to do this is to update certain sections of the database that are popular and used often by most customers. Therefore niche data cannot be sourced and updated.
Ascentrik's specialty is we do not store databases therefore your competitors cannot access data similar to yours. This benefits you specially if your company falls in a niche industry segment.
Why is it difficult to source data for niche industries?
Niche industries, with their specialised focus on a particular problem, often lack data sources. Publicly available databases and prospecting tools generally do not store data from niche industries as the market size is comparatively smaller, there is limited availability, and there is low demand. Niche industries might also be fragmented and a victim of rapid change in the landscape, causing the data to outdate quickly. These obstacles prevent online databases from sourcing and compiling such data, and therefore, if you are planning to target prospects from niche industries, you must opt for custom data researchers or specialised data collection techniques that help you build targeted email lists for sales prospecting.
Targeted Email Marketing Lists
Targeted email marketing lists are curated databases of email addresses that fit specific criteria based on their industry, demographics, interests, or behaviour. These lists are crucial for targeted sales prospecting as they enable businesses to focus their marketing efforts on the most relevant and highly-qualified leads.
Precisely targeting prospects through these lists improves your communication and accelerates deal closures. These lists have become a necessity in such a data-driven world, not only for mainstream industries but also for niche industries. They enable you to reach the right decision makers in any company or department, as these individuals have the power to make purchase decisions, avoiding long sales cycles and unnecessary gatekeepers. Targeted email lists are essential for improving your conversion rates, increasing your brand awareness, speeding up your sales process, and increasing your customer base.
Bespoke Research to obtain Targeted Email Marketing Lists
Bespoke or custom data research is where databases are not stored, but freshly built for each client's unique marketing and sales needs. Bespoke data providers like Ascentrik Research, are highly skilled in sourcing and validating data for niche industries and job titles. Our unique selling proposition is that we want your data to be highly accurate, compliant with privacy norms, and different from your competitors' data.
Our goal is 100% ROI on your marketing budget. That's why we provide replacements for contacts who have changed their jobs, making sure you pay only for successful records. While automated list building and cleaning is focused on popular market segments that are in high demand, bespoke research aims at research of any industry or market segment, to give you highly targeted email marketing lists.
Ascentrik Research has spent the last 10 years building GDPR compliant, exclusive and targeted email marketing lists for clients across the globe, and specially in the UK and US. Our niche data gives companies a special edge over their competitors, and helps them take advantage of strategic opportunities.
To know more about our targeted email marketing lists and databases, click here.
Try our Custom-Built Database with Highest Accuracy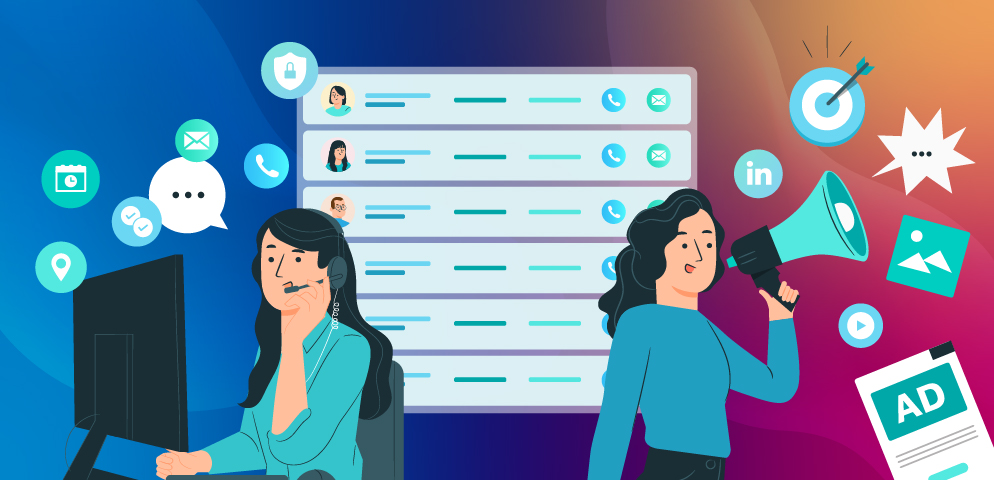 B2B lead lists, or prospect lists, have become an important aspect of businesses in today's economy. By having a targeted list of potential customers, you can focus your efforts and resources on those who are more likely to be interested in your product or service, increasing your chances of success. Some of the major applications of a B2B lead list are cold calling, advertising and email marketing.
Reaching out to new prospects and eventually converting them into customers is directly proportional to a company's growth and increasing revenue; therefore, leveraging a high-quality B2B lead list is beneficial for your marketing and sales teams.
read more