Video Series 1 – Email Campaigns – The Untold Story
A Guide for Marketers, Salespeople and Business Development Managers to get the most out of their Email Marketing Campaigns
Ascentrik has been providing data to companies across the globe, but specifically the UK and US markets. Our team of researchers has gained thorough expertise in building 100% accurate email lists.
What differentiates us is that in a market where the job of most data vendors is done with selling you a pre-built database, Ascentrik gives you a custom built list from the ground up, for each new client. We provide data to those who value accuracy with cost effectiveness above everything else. Our services are also suited for large companies that need a full time research team, to work as an extension to their own team.
Another problem we address is that many top companies do not want data identical to their competitors, which is the case when many companies download from the same database.
For these reasons we have developed this series of videos for those trying to find the right audience and target relevant prospects.
You may design and strategize your entire campaign perfectly, but true success is measured by the accuracy of your email list, or the contact details in your database.
Video 1 – Mastering Email Campaigns
The perfect email campaign begins with the perfect database, which has all the right decision makers ready to be targeted. For this you need to first source your data in the best way, then cleanse and verify it regularly to keep it fresh and updated.
When we talk about the best way to source data, we refer to obtaining consent through single or double opt-ins. This helps you target only those really interested in your product, and stay GDPR compliant. 
These methods will increase your email's chance of being opened and save you from ending up as spam, giving you low bounce and unsubscribe rates.
Video 2 – Steps to run the "perfect" Email Campaign
These steps are meant for solving a very persistent problem in email campaigns, which is stale data on your email list.
The 1st step is to keep your list refreshed at all times. Leads may switch jobs while your campaign is running, leading to their contact details getting stale. This is where a team of data researchers can keep your CRM refreshed at all times by verifying contact details regularly.
Lastly, you need access to a continuous supply of additional market and competitor intelligence, to supplement your existing list. Researching specific persona and industry intelligence like promotions, acquisitions, mergers and other vital data, helps you know the right time to approach a key decision-maker in the industry.
Video 3 – Effective Email List Growth Hacks
Content marketing is known to be the best organic way to grow your lead list, but have you heard of custom data research?
Custom data research can be seen as the best alternative to content marketing for gaining leads, because it cuts down the high amounts of time needed to build and promote content online. Instead of hiring a team of content marketers, you can hire a team of data researchers, who source and verify data for your company.
This video talks about the common roadblocks to creating your own content and promoting it, with the expectation that interested users will subscribe to your mailing list. Here you will learn what a custom research team does, and how they give you the same, or even better results, but in a very short amount of time.
The benefit you get is 100% accuracy resulting in 0 bounced emails, making custom research a more effective method than content marketing for gaining leads.
Video 4 –

High Quality Email List Building through a Custom Research Team
This video gets more in depth into the intricacies of the working of a custom research team.
A research company can target very specific niches within your market. No matter how narrow the details you desire, you can find the right decision makers. Your custom research team is efficient at both primary and secondary research along with reporting and analytics.
This team gives you full support throughout your email campaign. You will find that the best email campaigns are built on custom data research, as they are targeted at the right audience.
Video 5 – Is there an alternative to Buying or Building Lists?
The 2 most common methods of building an email list are buying an existing list from a database, or building one yourself with content marketing. This video looks at both these methods, and also examines if there is a middle ground with the benefits of a self-built list, while avoiding the disadvantages of online databases.
Online databases give you quick data, but can suffer from poor quality, since they are either not refreshed in real time, or have automated processes for refresh, which are subject to some amount of error. On the other hand building the list yourself with content marketing is very time and resource intensive, and comes at a high cost. Not all brands may find success at content marketing. 
Custom list research is a middle ground to both these methods. Your data is delivered quickly, and is highly accurate at the same time. It is enriched with opt-in information, and most of all it is not stored or sold to anyone else.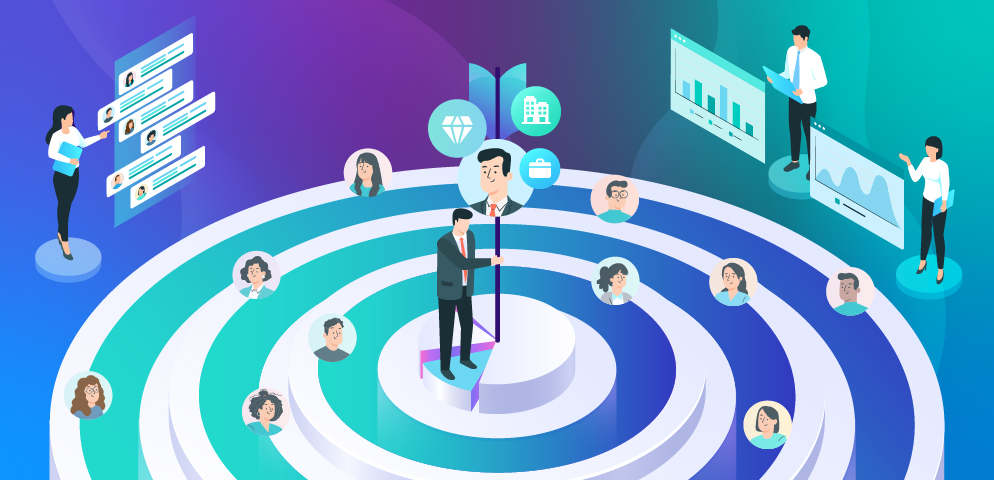 [dsm_perspective_image src="https://www.ascentrik.com/wp-content/uploads/2023/08/Niche-Targeted-Data.jpg" alt="custom data research is the best means for b2b email data enrichment" title_text="Niche Targeted Data" align="center" force_fullwidth="on"...
read more