Research and Analytics that Fuels Business Growth, Contact Data and Insights that Empower your Marketing
Ascentrik Research is a B2B Data Research and Intelligence company, that provides customized, high-quality data and insights to top businesses around the world.
As you get to know Ascentrik, there are a few things you will notice about us that you won't find elsewhere. We are one of the few companies that treat each new client project as an Intellectual Property. We conform to strict NDA's and adhere to GDPR standards at all times. Our vision for the company has always been to fit into the niche segment of data consultants, who value privacy as much as we value data quality.
Our large team, state-of-the-art infrastructure, a client list spanning over 40 countries across the globe, a trust that has led to repeat business from clients, an efficient communication system with our clients, are what give us strong confidence in ourselves, and give you an assurance that we stand up to our promises.
It's little wonder that we have been trusted by many Fortune 500 companies to deliver world-class data and insights.
How we went from Startup to Global Brand
Ascentrik started operations from its Mumbai office, primarily serving clients with data research. We were a small team with wide experience in database management, market research and analysis, and a dream of going a long way.
We also started to see an increase in demand for data services. Riding on the wave of this opportunity, we opened a data research facility in Pune, serving clients in Pan European markets.
​​Soon we were able to build and sustain a loyal set of clients, who were very pleased with our work. Our growing team, and bigger business opportunities, called for a much larger office, in Mumbai, the business hub, where we served clients in North America, South East Asia, and South Africa.
We had a 120+ strong in-house workforce, diversifying the research domain, which helped us enter new spaces of research in the financial sector, infrastructure, and private markets.
Ascentrik was incorporated as Private Limited, and the Board was formed. We signed exclusive data agreements with some of the world's best-known events, conferences, and publishing companies, became data partners to a leading financial magazine, and also moved into new areas like lifesciences, clinical research, and bioinformatics.
We added 100+ clients and delivered more than 2 million customized data, executed bespoke projects in niche private market analysis, and signed a multi-year agreement to serve a large life science data product company.
After strengthening our digital presence, we had major expansion plans but with the coming of Covid 19, we had to reinvent our strategies. Nevertheless, we rose to the new challenges and enabled our staff of more than 250+ to work from home in a very efficient way.
After that we worked very hard towards bringing back the pre-pandemic success. We have adapted to a hybrid system of working from home and office, through a more robust MIS (Management Information System). For the last 2 years, we have also seen a substantial growth in employees and clients, which is about a 35% YOY growth.
From acquiring brand new clients, to setting up a new office at Delhi NCR, to maintaining highest quality standards despite challenges, we have come out of the pandemic months with a fresh vigour and feeling of achievement.
We now strive to keep up the momentum of 2022, expanding our team, acquiring new clients, signing extensive data contracts, as well as expanding into adjacent areas of information services.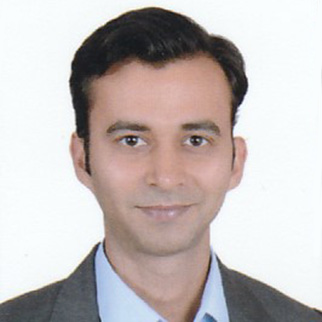 Co-Founder & Director – Marketing
Sumang brings knowledge of strategic planning, marketing research and analysis, new product development, database, and web analytics.
As the head of the Marketing & Sales functions for Ascentrik responsible for all Business-2-Business activities. Client Management, Generating ideas for prospective clients & ensuring a healthy marketing pipeline. Serving as a strategic marketing leader for the organization, building out a team that allowed the company to scale to meet growing market demand. Created a data-driven function that tracked, measured, and informed improvement with every opportunity. Uses leadership, creative thinking, process expertise, and genuine enthusiasm to achieve results. In a short span of time grew Ascentrik into a global brand and got Ascentrik associated with some leading companies across North America, Europe, The Middle East & Asia-Pacific.
He has more than 15 years of industry experience in the field of market research and analysis. Before Ascentrik, Sumang held leadership positions in the Sales and Marketing teams of various multinational companies. He has a Bachelor's degree in Business Administration from the Memorial University of Newfoundland, Canada. He also has a Master's degree in Business Administration with a specialization in Project Management and Business Analytics from Liverpool John Moore's University, United Kingdom.
Sumang is a Sports Enthusiast and also likes to explore new places and sets out with his backpack as and when he gets spare time from work.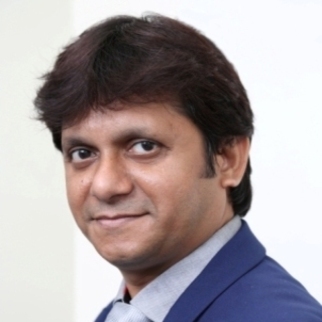 Co-Founder & Director – Operations
Santosh is highly skilled at managing operations, research, and database management.
Santosh is responsible for the smooth functioning of operations and plays a pivotal role in improving performance, productivity, efficiency, and profitability through the implementation of effective methods and strategies.
He brings in more than 15 years of industry experience in the field of research and database management. Being a firm believer of "The 3 P's of B2B Businesses" i.e. People, Processes, Platforms; he always works towards achieving these goals by Guiding and Nurturing his Team (People), Continual Improvement in Day-To-Day Operations (Processes), Introducing Automation Tools for Better Quality Output (Platforms).
Santosh graduated from Mumbai University and has a Master's degree in Business Administration with a specialization in Operations from the Institute of Technology and Management (ITM), Mumbai.
Santosh is a nature-loving person and actively participates in initiatives taken toward the conservation and preservation of nature.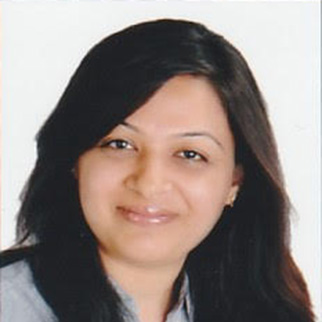 Head of Research & Analytics
Nameeta heads the Analytics and Research team at Ascentrik
She is an Expert in Research & Analytics and her understanding of the importance of real-time accurate data immensely helped Ascentrik in its accelerated growth. Experienced team leader, strategic thinker, and motivating team builder. Ability to interface with all levels of management to establish credible, results-oriented relationships. Uses leadership, creative thinking, process expertise, and genuine enthusiasm to achieve results. Well-respected among colleagues and Fortune clients. Driven by new challenges, creative thinking, and a belief in continual learning.
She brings in more than 10 years of industry experience working with global financial institutions. She has worked with BNY Mellon, and Deutsche Bank on financial services, capital market, and financial research. Nameeta focuses on providing Primary and Secondary Research services to large clients all over the world. Her deep knowledge in Financial Domain has assisted Ascentrik in creating a world-class service platform. She has a Bachelor's degree in Technology and a Master's degree in Finance.
Nameeta is really passionate about sports such as Cricket. She loves traveling and to explore new places around the world. Outside work she loves to hang out with friends.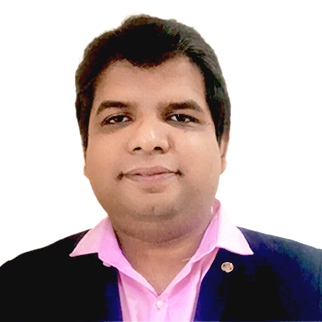 Business Manager – Operations
Shekhar has 11 years of experience in managing projects and mainly works to implement the right processes and practices across the organization. He has a Bachelor of Arts degree with a specialization in Economics and History from Mumbai University, and a Master of Business Administration in Operations.
He is skilled in the areas of Team Management, Data Analysis, Secondary Research, Data Mining, Data Management, Project Management, Business Analysis, Vendor Management, and Customer Relationship Management.
He started his career in Ascentrik in 2011 and got the chance to work on different kinds of projects, which has enabled him to enhance his skills as well as helped him to grow in Ascentrik.
His role at Ascentrik involves regular interaction and communication with clients regarding project status, challenges and results achieved. He keeps track of all projects and monitors the CRM to make sure all projects are running smoothly and are delivered to the client on time. He is involved in discussing project strategy with the team and making a project plan accordingly, and planning for monthly targets.
He has spent the greater part of his career with Ascentrik and has grown considerably during these years. He started as a Quality Analyst and Team Leader for Project Management, making sure the team is functioning smoothly on the various projects assigned. Then he progressed to the role of Assistant Manager and is currently Manager of Operations.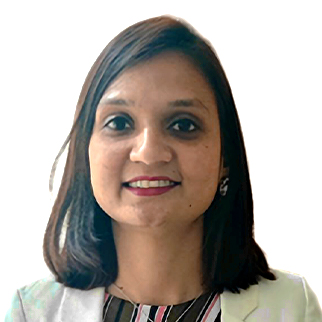 Business Manager – Life Science Division
Riddhi brings around 11 years of experience in Hospital Pharmacy, Pharmaceutical Production/Quality, and the Clinical Data research field.
She completed her B. Pharmacy and started her career as Hospital Pharmacist and QA officer. After gaining 1.5 years of experience, she wanted to bring on more understanding and knowledge so she headed to get her Post-Grad from the University of Greenwich in Pharmaceutical Science. 
She found herself very dedicated towards the community where she volunteered in a small Pharmacy and part-time to sustain her living In Customer based field jobs. This helped her groom herself a lot in talking with people, handling customer feedback, and escalation from clients.
Moving back to India, Pune, she restarted her career as an Editorial Associate in Springer Nature, and Research Officer in KEM Hospital. Here she was able to learn manuscript handling for multiple domains and lab skills. She was keen to understand more on research and grabbed the opportunity at Ascentrik Research for the pilot project it had received from a client. 
Through her experience in various fields, she was able to create processes for operations & Interviews, SOPs, Quality metrics, and automation while stabilizing the team for future projects. Understanding people from various fields gave her a wide horizon on handling the team efficiently. She believes in a fast-moving strategy whenever required which implies changes in real-time, taking decisive and effective action in the competitive environment. In her tenure of the past 5 years at Ascentrik, she has successfully been able to grow the business. 
She is a nature-loving person who enjoys gardening, DIY craft ideas, and exploring new places in her free time.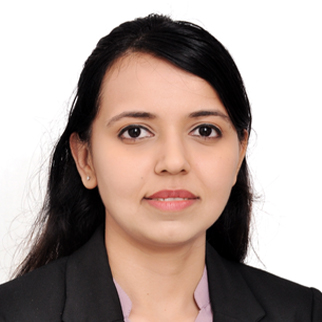 Hetal is a dynamic HR professional with extensive experience in designing, managing, and facilitating HR processes. As the head of the Human Resource function for Ascentrik, Hetal oversees the Global HR Operations, Compensation & Benefits, Employee Safety, and HR Compliance. 
Being the HR subject matter expert her expertise is in both operational and strategic HR practices. Managing all aspects of human resources, she establishes and develops teams and infrastructure for Ascentrik to support rapid business growth. Passionate about the people that bring organizations to life, Hetal is known for taking a complex process and making it simple. She has streamlined various HR processes at Ascentrik over the years. She is dedicated to creating a robust corporate culture and motivates employees to bring their best to the job. 
She has over 8 years of experience in all areas of HR including talent acquisition, performance management, learning & development, and HR Analytics. She has a Master's degree in Business Administration with specialization in Human Resources.
Hetal is a bibliophile, she spends her spare time reading inspiring and motivational books. She also likes to travel and explore new places.