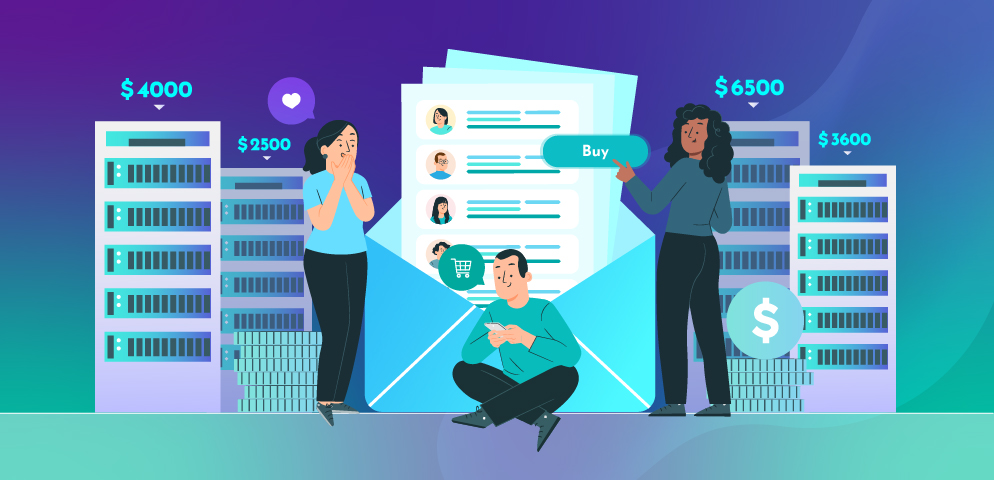 How much does it cost to buy an email list?
The truth about buying an email list
When people say that they are buying an email list, they don't exactly own the list but rather pay an amount of money in order to access the list from an email database which contain millions of contact records. This may result in identical data as your competitor would be accessing the same database, thus reducing the results of your marketing efforts.
There are multiple providers or brokers that can sell you millions of records at a low price. But most of the time, a majority of this data can either be non-consensual or junk and stale. This could be considered illegal in some countries as well. Therefore, it may hamper your business functioning altogether.
An email list can be your greatest asset, so ensuring its quality is a must. Your organization must seek out trustworthy and dependable data providers who can guarantee high-quality data so that you can focus on quality rather than quantity.
How much does a business email database actually cost?
The price of an email database depends on the quality of the addresses and types of people on the list. A consumer list costs anywhere between $100 and $400 CPM. CPM is the price charged for every 1,000 email addresses that you purchase. At the same time, you have to pay a lot more for a business email database, which is approximately $200 to $1000 for the same number of addresses. The more targeted the email list is, the more expensive it becomes.
The cost of purchasing an email list varies from provider to provider. The cost may depend on various factors, such as the quality of the list or the size of your team. Generally, such tools, software, or providers offer multiple price options, but based on your team size, your use case, and some of your other requirements. Certain companies also offer free trials for you to test out their email accuracy. They might provide you anywhere from 5 to 25 free emails.
If you look closely, many providers such as Cognism, DnB Hoovers, ClearBit, SiSense, etc, do not openly mention their prices on their websites but rather require you to contact their sales team to get a quotation based on your requirements. This is a common practice for service providers or software companies.
On the other hand, there are a lot of other companies that do provide their pricing details. Most of these tools are databases that provide you with monthly credits in order to access their databases and export email lists according to your preferences.
Cost of Data Research
The cost of data research is customised for each client, and higher than email finders. The cost is based on the following factors:
Made-to-order- Custom databases are sourced using exclusive, full time data researchers, along with automated software. The priority is the success of your marketing campaigns using premium data, and not just the email list.
The database is always fresh since manually built databases are never stored. Once they are handed over to the client, the data is deleted so none of your competitors have access to the same list.
Explicit consent of each person is gathered. These are called single and double opt-ins that need to be used in consent based marketing.
Niche Targets- A data partner would not only help source broad market data like software engineers or b2b salespeople but could also help you source even the most niche data like maternity nurses working only in the west part of New York, or event marketers working only in the oil and gas sector in the UK. This is something you cannot get in an online database.
You receive exclusive ownership of your contact list. Your data is deleted from the vendor's system.
The pricing structure will benefit you in the long run, as your data will not turn out to be stale, your emails will not bounce, and you will not need to pay twice for getting your data re-verified.
Common problems with email finder tools
As mentioned earlier, such email list tools do not actually let you own the email list but rather let you access their stored database of email lists that are scraped off the internet.
The quality of a stored database can also be put into question, as data gets stale quickly as people continually change jobs and positions in the same company.
Another issue that many users have raised is the credit system used by these companies, and purchasing more credits can be costly.
Many data vendors might also offer cheap pricing as they are built for scale, but it might be expensive for you in the long run. Such data can also be useless to you, especially if you are targeting a niche market.
Conclusion
To conclude, in many cases you may find the cost of email finder tools and quite a few data vendors much lower, but in the long run it hurts your email marketing ROI, since the data is not fresh and verified. You end up with a high bounce rate and unsubscribe rate on your email campaign. Even the email open rate will be very low. This way you end up loosing money and harming your marketing efforts. To avoid this problem and ensure you have the cleanest and most profitable b2b data, you need to opt for a premium data research provider who builds custom business email databases using software automation plus a manual research method with a team of data experts.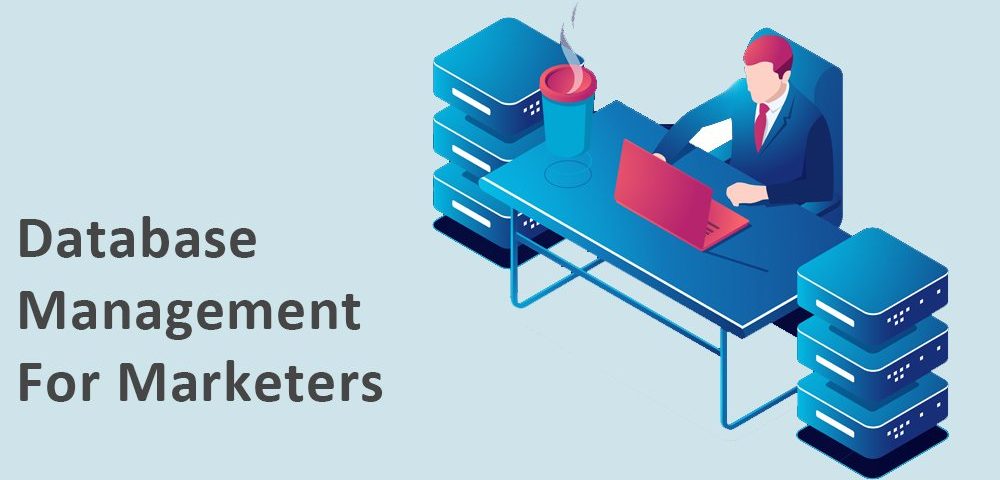 [dsm_perspective_image src="https://www.ascentrik.com/wp-content/uploads/2020/03/database-marketing-1000x480-1.jpg" title_text="database-marketing-1000x480" align="center" force_fullwidth="on" _builder_version="4.16" _module_preset="default" width="80%"...
read more