Manage your Customer and Prospect Data, with our CRM Services
We make sure your CRM data is verified, refreshed and relevant
Data decay happens all the time because people and businesses are constantly changing. Mergers, acquisitions, new offices, government norms, email conventions etc. keep changing. Therefore your data lists need to be updated in real time.
Market to the right leads
Align marketing and sales teams
Save time manually cleaning stale data
Make decisions based on accurate data
Get a High Performing Database
We constantly fix errors in your existing database, like eliminating duplicates, appending incomplete information, updating stale records, enrichment of missing information etc.
We research people on your list and check if their contact details are still accurate through email and phone verification.
Primary and Secondary research is conducted with the help of domain experts through trusted sources.
With are capable of validating and enhancing large volumes of data, so you gain greater visibility into your customers and prospects, and improve your business performance.
Associated Services To Maintain The Perfect Contact Database
Company Name Standardisation
Help in standardizing a group of company names to one unique name which will be easier for the research team to source a variety of contacts from various specialties.
Inbox Management
Tracking and rerouting all the communication on the client's end of email inbox such as thus saving numerous hours of the client's marketing/sales team
Returned Mail PDF Scans
Keeping a record of hard copies of returned mails/pdf documents and ensure that they reach the client's end so that they can decide upon the further course of action
Email Bounce Back
Keep track of all bounced emails and ensure that the contact is replaced by the appropriate one, which can be approached, thus ensuring all time cleaner database
Email Unsubscribe
Keeping a track of all the emails which indicate "Unsubscribe" and ensuring that the same contact/company is not contacted again in the future.
Data Enrichment through B2B List Research, Building, Validation and Appending
Refreshed Lead Data for Marketing and Sales
Data enrichment can best be seen as an ongoing process, but is most important during marketing campaigns, to source the right leads, and target them with the right message. For sales teams, it helps with audience segmentation and lead scoring, besides helping you build a complete profile of potential customers, to craft your sales pitch accordingly.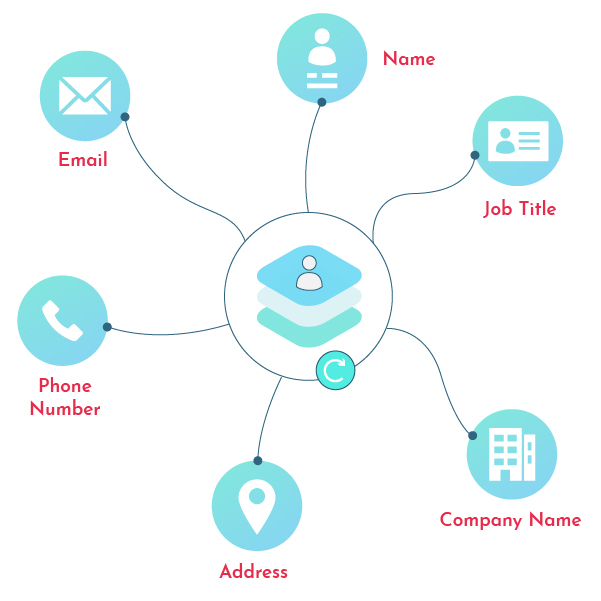 Need  For Data Enrichment
Know your audience to conquer your market

Marketing databases need updation/enrichment for the following reasons:
The data in a CRM database loses relevance because staff members leave the company and move to new jobs, they are promoted, offices change locations, or new prospects need to be added to the database for sales outreach activities.
Disadvantages of lack of data updation:
Companies that don't update their CRM, risk losing prospects and customers, end up with data compliance risks, and also lose on ROI and profits. Decayed data also impacts sales and marketing efficiency, because of poor prospect lists. Marketing campaigns will end up being expensive and ineffective.
How does our data enrichment service work?
We first start with the process of Data Audit. Our team starts by validating the contact data you already have, such as names, phone numbers, addresses, emails, etc. We identify duplicate, redundant and incorrect data. After we cleanse and refresh the database, we then enrich it with accurate and personalized insights.
What can you do with this data?
With this information, marketing teams are able to create personalized content and offers and know who are the most qualified leads to target with marketing campaigns, thus increasing conversion rates. The sales team can assign more accurate lead scores, leading to higher sales conversions.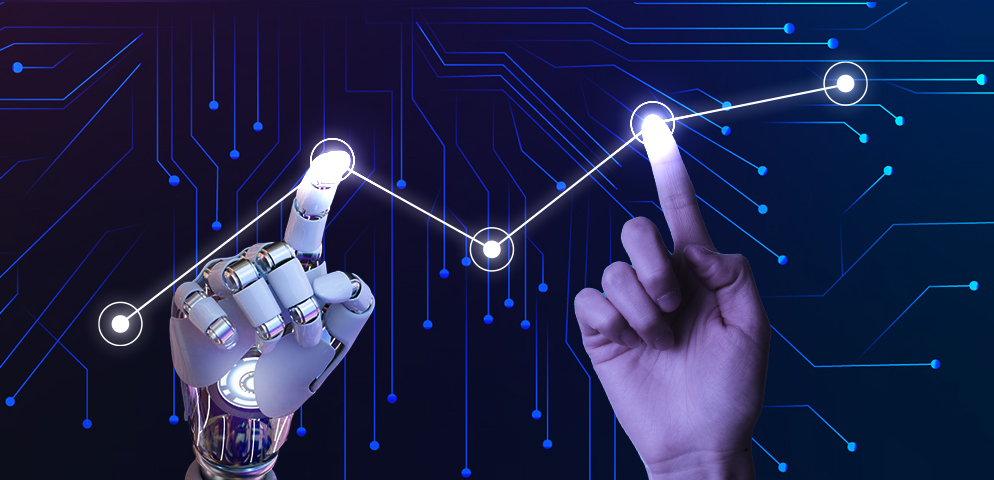 [dsm_perspective_image src="https://www.ascentrik.com/wp-content/uploads/2022/01/Dec-Blog-3.2.jpg" alt="The Impact of Data Cleansing and Validation on your Marketing Efforts" title_text="Data and Market Intelligence" align="center" force_fullwidth="on"...
read more