Reach the right Decision Makers from Niche Market Segments
For organisations that are very serious about data privacy, and consent through double opt-ins, our b2b contact data lists are made just for you!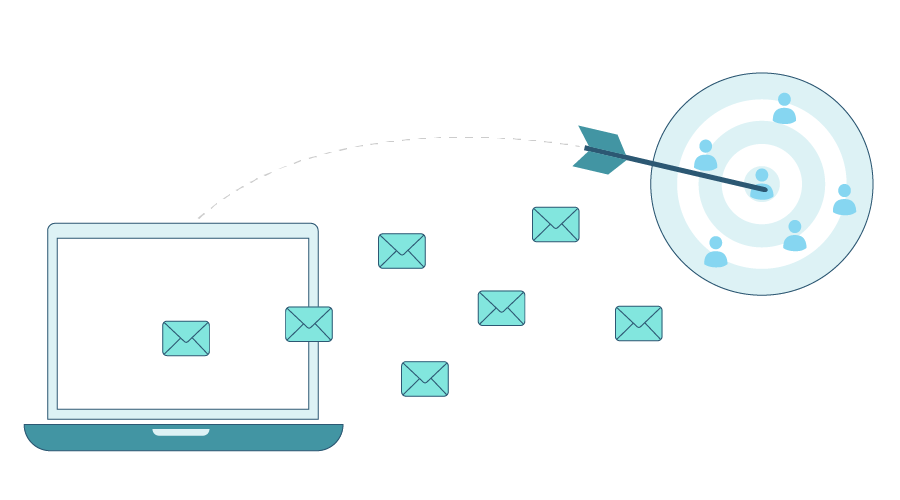 5 reasons you need Ascentrik's Custom B2B Mailing Lists
Highest conversion rate with our targeted b2b email databases!
We give you the freshest and most accurate email data list of decision-makers and companies to target, from authentic, trusted sources. We also validate and update your existing contact list, if it has incorrect and out-of-date information. This helps you increase conversion rates on your marketing and sales campaigns.
0 bounce rate on your email campaigns!
We do not store data. Our email lists are freshly sourced for each client. Data replacement guarantee ensures 100% ROI. Automation + Human Verification allows us to keep data fresh in real time.
From cold calls to warm leads!
We give you single and double opt-in data for consent based marketing. You can ensure that the people you are targeting have opted in to receive marketing or sales messaging from you.
Hire a team of researchers rather than buying a list of leads
Automated software cannot target niche industries and job functions, but manual research by experts can. Since we function as data partners, our corporate email lists are tailor made for each client. These business data lists are unique and not belonging to commonly demanded industries, shared by multiple competitors.
GDPR compliant business profiles with highest privacy standards
We comply with all data privacy norms. We do not store data lists, but delete them after the final submission to the client. Every mailing list is freshly built and made-to-order, to fulfil the unique specifications of each new client.
We build Custom B2B Contact lists with multiple Data Attributes
To build a custom Contact database, you don't need just a list of email addresses and phone numbers. Your email database needs to be populated with contact, company, and firmographic details, to give you a complete picture of your leads. This allows you to segment your data to identify ideal prospects and reach out to them in a more personalised way.
Customise your b2b mailing list by:
Personal profile data and demographic data:
First Name, Last Name, Job Title, Seniority Level, Gender, Age, Phone Number(s), Email Address, Linkedin Profile url, Location- city, state, country
Firmographic data, or company information:
Company name, Headquarters, Parent Company and Subsidiaries, Website, Company size, Annual revenue, Industry, Location, Company linkedin profile, Performance aspects like sales cycle length, sales numbers, quarterly and annual profits, credit rating, SIC NAICS codes, Social media profiles.
Learn more about List Segmentation here
Some Niche Industries we can Research


Transportation and Logistics


Engineering and Construction


Healthcare and Lifesciences
B2B List of Business Email Addresses and Phone Numbers
Highly targeted Email Lists for Marketing and Sales Prospecting
Accurate contact list of email addresses and phone numbers:
To conduct successful sales prospecting you need an accurate list of email addresses of CEOs and decision-makers, company email addresses, mobile numbers, etc. Our manually verified and validated mailing list ensures authenticity and accuracy that is not available with pre-built databases.
Email marketing lists for sales prospecting and lead scoring:
All the information of key decision-makers and chief targets is made available. We extract this contact data from 100+ industry sectors and 170+ countries. We can also research sectors that are highly specialised and niche. Our email data lists help you strategize sales and marketing campaigns to enhance your lead prospecting efforts, and increase conversions.
What are Email Finder Tools and Email List Builder Tools?
Email finder or email list builder tools help you find email addresses, direct phone numbers, company names, social media profiles, company revenue and a lot more contact and company information. Their algorithm indexes a huge number of web pages to source information, and builds and stores extensive databases. These tools help you build a lead list for marketing, sales, and business development, using a browser extension, API or web interface.
If you want to evaluate various email finder software platforms, their pros and cons, and also discover ways to overcome the drawbacks of such software tools, this is the best place for you.
Our Email List Research is more Effective than Email Finder Tools
The main problem with email finder tools is data inaccuracy, because tools run on automated software processes. Secondly, building a database of contacts from niche industries and job roles, and updating them in real time is practically impossible. The solution lies in doing away with pre-built databases that rely solely on software automation. Today companies that function as data partners have found a way to circumvent the problem of outdated databases by using a combination of automated processes along with human research and validation.
In case a prospect has switched jobs we give you a replacement contact immediately, and also charge only for successful contacts. The second part of the solution lies in building your email list, from the ground up, through customised research methods. Data is never stored in databases that are accessible to hundreds of users. Email addresses and phone numbers are manually validated through phone research as well as email verification tools. Consent is obtained through single and double opt-ins.
Clients have full control over their data. They can be sure the prospect they are targeting wants to receive their marketing and sales messages. They are also assured that their data is unique from that of the competition.
Link to blog: (July)