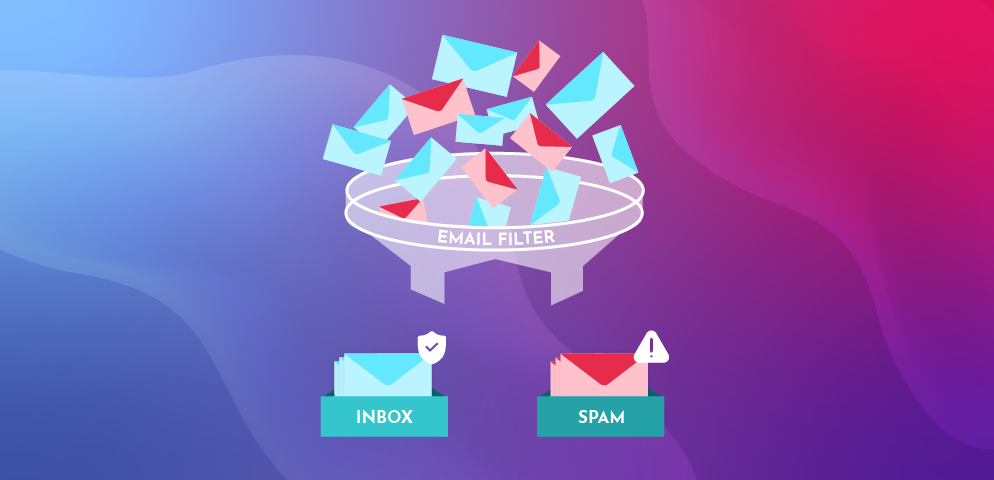 How to Save your Email Marketing Campaign from the effects of Spam
For many businesses email marketing is their primary advertising campaign, because it's a great method of advertising your business online and reaching a global audience. Besides, it is very cost effective. A well planned email marketing campaign can significantly boost ROI. However, besides planning the content and strategy of your emails, it is important to consider the factors that are eventually going to affect the deliverability of your email campaign. These factors are closely related to the quality of your email list. This quality determines if your mail will be delivered, opened, and read, or simply discarded as spam.
Spam plays a dominant role in email deliverability. Avoiding spam filters is an important part of maximising the opens, clicks, and sales you get from your email campaigns. In order to protect their users, email providers like gmail, outlook and yahoo use spam filters. These spam filters act like a shield, analysing incoming emails and allowing the good ones to reach the inbox while filtering the bad ones into the spam folder, or rejecting them completely.
Based on how users interact with your email, signals are sent to email providers. On the basis of these signals they decide if an email is spam or not. This affects the deliverability of your current as well as next email campaign.
To ensure your email is delivered without getting caught in spam filters you need to understand opt-ins, list segmentation, list cleaning, validation and purchasing your list from the right data research providers.
How Do Spam Filters work?
Email service providers are required to enforce spam laws as a legal obligation. They also have firewalls to protect users from spam, that function a lot like spam filters, as they regulate incoming email based on a set of rules, already established by the email server.
1.
An opt-in process involves obtaining permission before sending emails. Sending emails without permission makes the message unsolicited, and classifies it as spam. Such messages may or may not be accepted by the receiver. But opt-in emails are highly likely to be opened and read, since the user has agreed to receive it. Many marketers agree that this method brings in very good results.


2. List segmentation is one of the things you need to do before sending out emails to your list of contacts. Here you divide the list based on audience characteristics and preferences. Creation of personas is the first step towards segmenting your list.
3.
List cleaning and verification needs to be done periodically, as many employees switch jobs, which leads to incorrect email ids, job titles and company names. You need to make sure that all the contacts on your list have entered through a double or single opt in process. You also need to check for duplicates, bounced email and spam traps.

4. Lastly you need to be very careful about downloading lists from data brokers. Many email addresses here are likely to be stale, invalid or inactive. They could also be collected illegally, without following GDPR norms, and without capturing opt-ins.
Spam traps are tools used by various email providers such as (Gmail, Hotmail, Yahoo, etc) to identify unwanted email senders. One such spam trap is an email address that has existed sometime in the past but at the moment is inactive and has been taken over by Internet Service Providers. It sends alerts to the ISP informing about the inactivity of the account. That's why it's important for marketers to discover and clean up inactive email addresses from their contact list.
A list that is not completely accurate, has many emails ending up getting caught in spam filters. Besides these rules, you can also consider a few more points, like making sure your subject lines, 'from' names and other content is not deceptive. Make sure you provide an unsubscribe link. Also, avoid sending too many emails in a single day, as some email providers consider such senders as spammers.
Following the practices mentioned above will help ensure that your brand has a good email reputation and that the emails reach the receivers, increasing the ROI of your email marketing campaigns.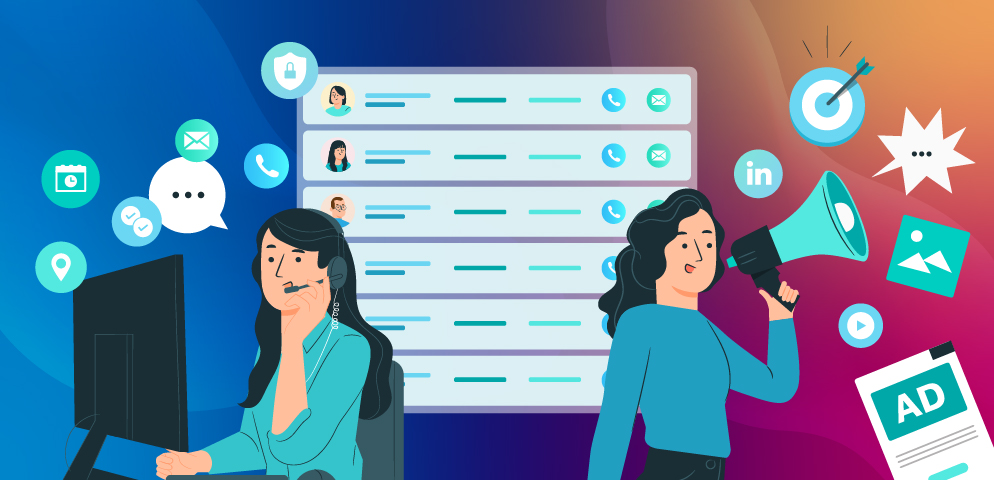 B2B lead lists, or prospect lists, have become an important aspect of businesses in today's economy. By having a targeted list of potential customers, you can focus your efforts and resources on those who are more likely to be interested in your product or service, increasing your chances of success. Some of the major applications of a B2B lead list are cold calling, advertising and email marketing.
Reaching out to new prospects and eventually converting them into customers is directly proportional to a company's growth and increasing revenue; therefore, leveraging a high-quality B2B lead list is beneficial for your marketing and sales teams.
read more