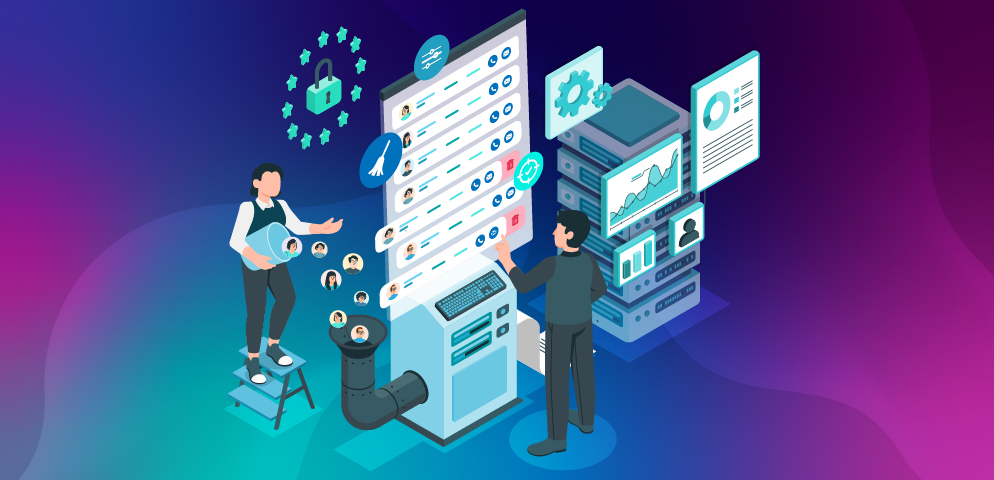 Overcome Data Inaccuracies with Data Enrichment Tools and Convert More Leads
The most foundational marketing and sales processes for any business are processes like sales prospecting, lead generation and sales outreach programmes. All of these are dependent on having very high quality leads. Most businesses start with a contact list of people in a particular industry, job role, job title and various other criteria that help build the perfect picture or profile of your prospects. When you have real names and contact details of the people behind your ideal customer profile, you can target them very easily through marketing and sales campaigns. As you carry out such list building activities and targeting of prospects, your CRM database grows, making it one of your companies most valuable resources.
This article is all about taking care of this highly valued resource, which is your CRM database. The first thing a lead database needs is cleaning, as we all know lead details get stale. This happens as people change jobs and fail to update their details. In fact they may even change their job while your email campaign is in progress, thus leading to bounced emails. This is the main reason why CRM hygiene processes like data validation, and cleaning are very important. Once this is done, you need to refresh and enrich your email list with the latest lead details, including demographic, firmographic, company and contact details. These 2 processes are crucial to your CRM data hygiene, which is directly responsible for the success of your marketing and sales campaigns.
So what are your best options available in the market that help with validation and enrichment of your email list? The most popular option right now is email validation and enrichment tools. Let's take a look at what these tools have to offer, what are their advantages and disadvantages, and explore ways to overcome the usual problems with email list validation and enrichment tools.
Challenges faced by businesses using data validation tools and data enrichment tools while targeting leads:
1. Data Accuracy and Reliability:
Errors in the enriched data can lead to misinformed decision-making, wasted resources, and missed opportunities. This can happen because it is not possible to update a database housing millions of contacts, in real-time. Data is refreshed quarterly or monthly, or weekly on some occasions. This leads to inaccuracy in your email list, which can negatively impact your marketing and sales efforts.
2. Integration and Compatibility:
Integrating data validation and enrichment tools with your existing systems can be a complex task. Many businesses have diverse technology stacks, and ensuring seamless compatibility can be a challenge. The lack of standardisation among different data enrichment platforms may lead to data silos or data loss during the transfer process.
3. Cost and Scalability:
While email list validation and enrichment tools offer valuable insights, they often come with a hefty price tag. The cost of these tools can be a significant investment, especially for small and medium-sized enterprises with limited budgets. Additionally, as businesses grow and require more enriched data, scalability becomes an issue, further adding to the overall expenses.
4. Data Privacy and Security:
B2B data validation and enrichment of email lists involves gathering information from various sources, which raises concerns about data privacy and security. Businesses need to be cautious about sharing sensitive customer and prospect data, with third-party enrichment providers. A data breach or mishandling of confidential data can have severe legal and reputational consequences.
5. Data Volume and Processing Speed:
The sheer volume of data generated by b2b businesses can overwhelm data validation and lead list enrichment tools, leading to slow processing times and delayed access to refreshed data. As companies strive to make real-time decisions, the sluggishness of these tools may hinder the ability to capitalise on opportunities promptly.
6. Data Relevancy and Context:
Data refresh tools rely on algorithms and automated processes to enrich databases. However, this approach might not always take into account the context of the data, resulting in irrelevant or inaccurate validation and enrichment. Understanding the nuances of b2b relationships and industries requires human insight, which can be challenging to replicate through automation.
7. Overcoming Data Duplication:
Data duplication is a common problem when using email list validation tools. Duplicate records can lead to confusion, inefficiencies and skewed analytics. Managing and consolidating duplicate data can be time-consuming, requiring additional effort to ensure data cleanliness.
How to resolve the problems with email list validation and data enrichment tools?
Since the main problem is data inaccuracy, we need to understand that a tool that runs on software automation will never be able to give you 100% accuracy. Secondly, building a database of contacts from niche industries and job roles, and updating them in real time is practically impossible. The solution lies in doing away with pre-built databases that rely solely on software automation. Today companies that function as data partners have found a way to circumvent the problem of outdated databases by using a combination of automated processes along with human research and validation.
The solution is twofold. Firstly, you have a data research team working with you as your partner all through your marketing or sales campaign. This allows the research partner to give you a replacement contact immediately, and also charge only for successful contacts. There is no auto updation of your subscription plan, no credit system, and you are not stuck with 20% to 30% of stale data.
The second part of the solution lies in building your database or validating your existing email list, from the ground up, through customised research methods. Data is never stored in databases that are accessible to hundreds of users. Each database is built or validated and enriched for every individual client. Email addresses and phone numbers are manually validated through phone research as well as email verification tools. Consent is obtained through single and double opt-ins. Data privacy is given highest priority, and so is GDPR and other data privacy compliances.
This eliminates the problem of the client being forced to buy stale data. Clients have full control over their data. They can be sure the prospect they are targeting wants to receive their marketing and sales messages. They are also assured that their data is unique from that of the competition.
B2B data enrichment tools offer undeniable benefits by providing deeper insights and enhancing prospect or lead databases. However, businesses must be aware of the potential challenges and pain points associated with these tools. Companies should carefully evaluate their data enrichment needs, and then choose between a tool or a custom data research partner. By navigating these challenges effectively, businesses can leverage the power of validated and enriched email lists to thrive in the competitive b2b landscape.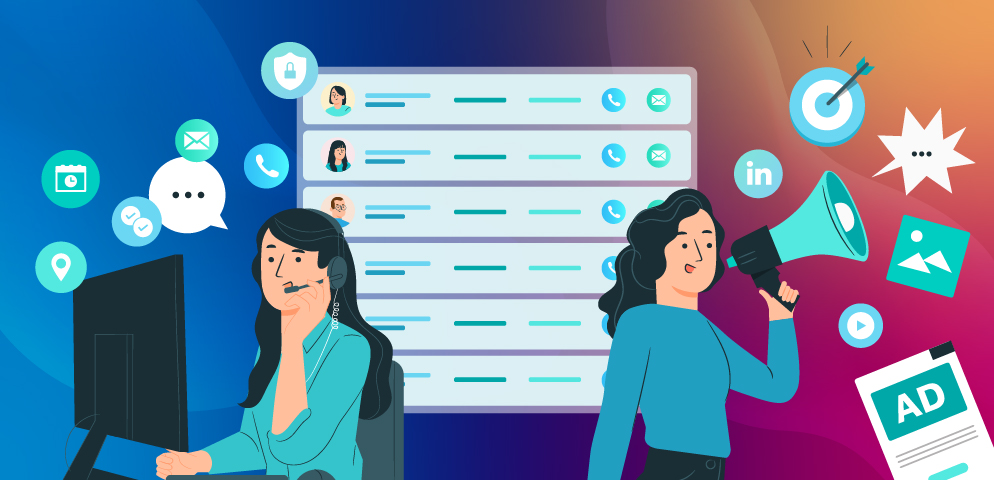 B2B lead lists, or prospect lists, have become an important aspect of businesses in today's economy. By having a targeted list of potential customers, you can focus your efforts and resources on those who are more likely to be interested in your product or service, increasing your chances of success. Some of the major applications of a B2B lead list are cold calling, advertising and email marketing.
Reaching out to new prospects and eventually converting them into customers is directly proportional to a company's growth and increasing revenue; therefore, leveraging a high-quality B2B lead list is beneficial for your marketing and sales teams.
read more