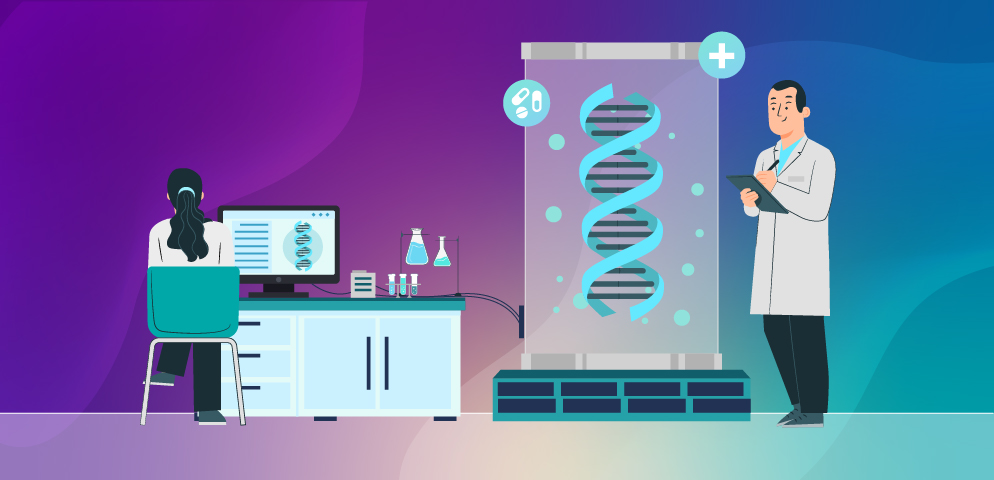 A perspective on Innovation and change in the Life Sciences Industry
Recent developments in the life sciences industry:
The life sciences industry is constantly innovating when it comes to research and development. Behind this lies the convergence of science and technology, leading to a new era of healthcare, and an unprecedented growth in innovation and change. Advances in research and digital technology will radically alter the experience for all stakeholders involved, drive better outcomes, and offer new opportunities in life science research. All this has propelled the industry forward.
At the heart of science and technology is data, which is emerging as the new healthcare currency. Data is being used to generate insights, which are empowering life science companies to bring drugs to market faster. As regulatory barriers slowly break down, and the rate of collaboration increases, this is the best time for big data to play an important role and transform the next generation of healthcare. We know that this starts with robust data research, management of data and timely analytics.
To keep pace with these changes, life science research companies need to have a sharper focus on data management, data strategy and analytics. This will help large research organisations innovate breakthroughs in R&D. It will also help pharma companies to personalise new product and service business models, through efficient use of new technologies like AI and ML, as well as to streamline and centralise processes across the organisation. This will improve performance and reduce costs, and bring value to the entire healthcare ecosystem.
How this change will impact the future:
The life sciences industry has been seeing a lot of growth in research and innovation, because of breakthroughs in drug development, huge investments to launch new drugs, and advances in data computing systems.
To put this into perspective, let's consider the clinical development trends for the last ten years. The number of assets in clinical development and investigational new drug applications (INDs) in 2020, have considerably gone up compared to 2010. The amount of investment in drug discovery and research and development has increased. Most importantly, life sciences companies are also transforming in the areas of data management, business intelligence, and analytical capabilities by adopting digital transformation, artificial intelligence (AI), machine learning (ML), NLP (Natural Processing Language), and automation.
In the year 2019, life sciences companies, irrespective of their size, focused heavily on modernization of digitalization, cloud and IT infrastructure. Most of the large-scale life sciences organisations plan to move away from traditional technology-based solutions to cloud-based scalable solutions. Most of the top life sciences companies are scaling enterprise-grade IT infrastructure and cloud applications, which will lead to a sharper focus on data strategy, data management, analytics, AI, and automation.
Embracing emerging tech trends with confidence
The life sciences industry has a clear and constant mission to develop and deliver products, services, and support offerings that improve the lives of customers, patients, communities, and employees. To that end, leaders must dedicate themselves to staying one step ahead of emerging life science technologies.
Which life sciences technology trends have the most potential to affect your business, and how can you prepare for the digital journey ahead? In our future blogs, we will continue discussing innovations shaping the life sciences technology of the future, plus, discover key insights and actionable advice for life sciences leaders.
We will explore various trends shaping technological innovation in the life sciences industry, as well as the level of impact they could have on the industry, and how organisations must be prepared to address them.
It is our hope that this perspective can help forward-thinking life sciences organisations better understand the technological forces that spur innovation and confidently harness them to bring new solutions to life.
Some pioneering life sciences companies are beginning to use clever outsourcing arrangements to quicken the pace of service expansion. They are also virtualizing big data, making it accessible and interoperable across extended supply networks.
In upcoming articles, we will touch upon various other trends, and discuss them in detail, so that organisations in life science research can be fairly prepared and be at par with emerging trends that have potential to shape their businesses.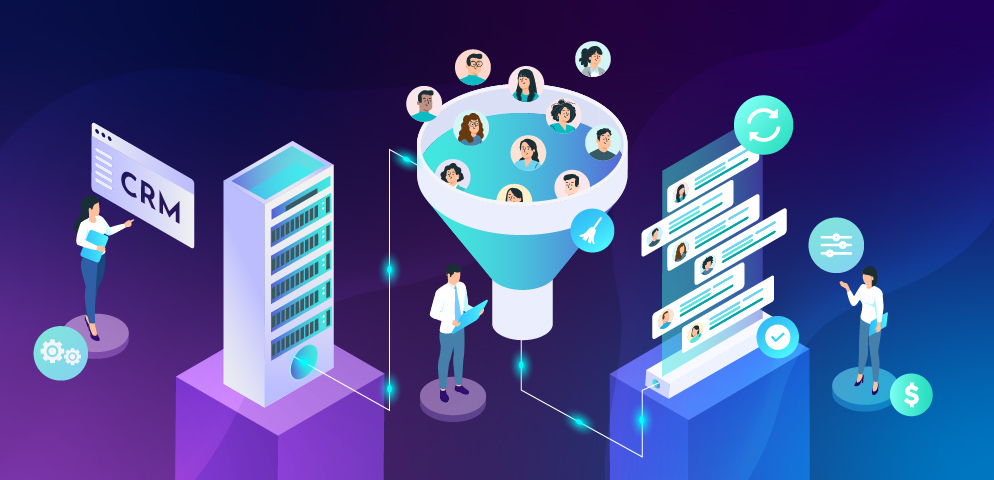 B2B Data validation and enrichment is the practice of refining your existing CRM database by eliminating redundant and unwanted contact information and appending additional data points to your prospects' records like phone numbers, industry, size of the company, designation, etc. It is one of the most beneficial practices for both your marketing and sales teams.
Refreshing your email list can be seen as an ongoing process during your marketing campaigns, as it allows you to source highly qualified leads, which enables targeting the right person with the right message. It can help your sales team with customer segmentation and lead scoring, allowing them to create personas for your prospects and craft a personalised sales pitch, improving the chances of converting them into customers.
But what is the most profitable method to get this highly valuable task done? Is it software tools for automated data enrichment or tools enhanced with data research by a team of experts? Find out the benefits of both in the article below.
read more