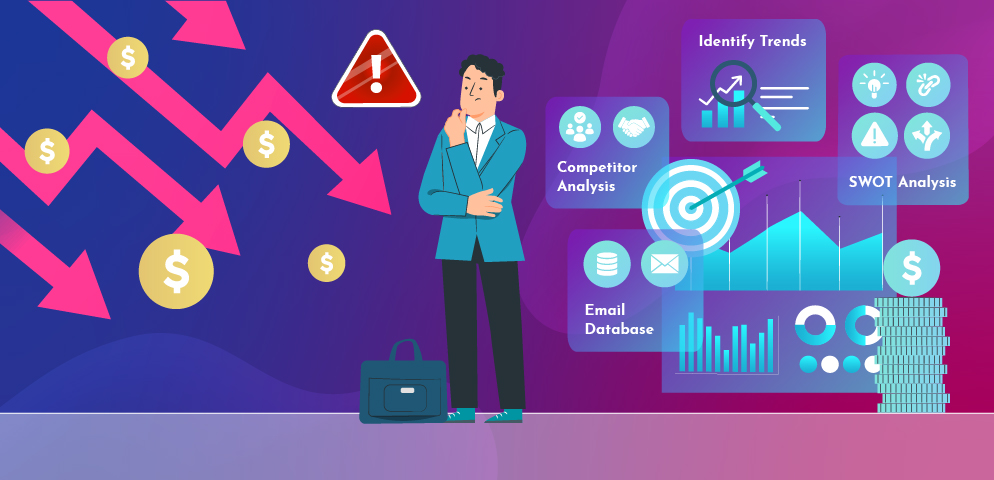 What are some business activities you can undertake during an economic slowdown?
In the previous article we looked at the possibility of an economic recession, and what measures can be taken to be prepared and minimise the negative impact of such an occurrence, using data analytics. Now lets see how companies can not just defend themselves, but also make the best out of an economic slowdown. 
During previous economic problems as well as the covid pandemic, scientists, businesses, and governments have turned to data and analytics tools for help.
Here are some beneficial activities that a company can undertake during a period of stagnated sales:
Take advantage of email marketing
Expand your email database-
Email is an effective way to attract customers and sustain business during a recession. If you have been neglecting your database of contacts, this is the ideal time to reconnect with old leads, former clients and previous buyers.
Improve your conversion rates-
All businesses can improve their conversion rates. The most important thing is to ensure that you're sending out automatic emails to your customers. By promoting your content through email marketing, you can ensure that you're reaching each one of your customers and getting them excited about your products.
Analysing your competitors is one of the smartest strategies you can use. By analysing your competitors' content and their backend search engine optimization (SEO), you can capitalise on what they fail to do.
Identify trends and patterns that may indicate opportunity
Opportunity doesn't come often. And you have to be able to see the opportunity to take advantage of it. While a lot may have been lost during a period of slowdown, several opportunities come with a crisis, and they are all hidden in your data.
With proper analytics, you'll identify new opportunities that resulted from the market realignment.
Find Anomalies That May Be A Threat To Growth
The disruption in work, marketing, and sales can create anomalies that could be limiting growth. It's, however, impossible to identify all of these issues by yourself. That's where data analytics comes into play. Various research companies can analyse data and pinpoint anomalies that may limit growth. They also provide insights on what you can do to get things right. An example is discovering your best performing marketing channel, and focusing more attention on it.
During such times most companies decrease their marketing expenditure. This leaves room for other companies to seize the opportunity.
Decreased competition results in affordable cost per lead
Oftentimes, companies will rush to cut as many costs as they can once a recession occurs. In the world of digital marketing, this is great news. The bidding war to show up in search results becomes much less aggressive, fewer people are investing in a good SEO content strategy, and the cost of advertising space plummets. One could argue that a recession is, in fact, the best time to invest in good digital marketing, because while your actual spending remains the same, your relative spending will increase. 
Content Marketing: Educate, Inform & Sell
Content marketing is one of the best ways to educate and inform prospects and customers, as well as generate sales. Content can be used at each stage of the buyer's journey, from attracting new visitors to generating repeat business. Social media marketing can also be used as part of your content marketing strategy if your budget allows it.
Focus on Data
Marketers must forecast demand for each item in their product lines. Digital marketing allows them to launch more precise, specific, and measurable campaigns than traditional advertising methods, which in turn leads to better, more quantifiable results. All of this starts with the right tracking and analytics. Profitable marketing means identifying how your marketing efforts will impact your business and why. Digital marketing delivers on this goal because of the ability to measure ROI metrics, which allows you to make smarter business decisions based on measurable results. It also allows you to target specific markets with tailored messaging. 
There's one skill that strengthens each of these areas: data literacy. Data provides a measure of certainty in even the most uncertain environments. It informs the best and most successful decision making. Without it, our judgments can be tainted by bias and false assumptions. 
The bottom line is that the application of business intelligence and analytics should not be deemed extravagant during bad economic scenarios. Instead, it should be seen as a much-needed technology tool that should be leveraged across all business actions – from discovering revenue opportunities, preventing frauds, getting rid of fund wastage, optimising the workforce, and even sales and marketing.
Good marketing strategy during economic downtimes will help a business perform well during a recession, and will help businesses recover quickly afterward. There are plenty of things for businesses to worry about when rumours of a recession surface, but marketing isn't one of them. Fluctuations always present an opportunity, and businesses should look at recessions as an opportunity to grow at a discounted price. Keeping these above points in mind can turn an ominous recession into a win for a business.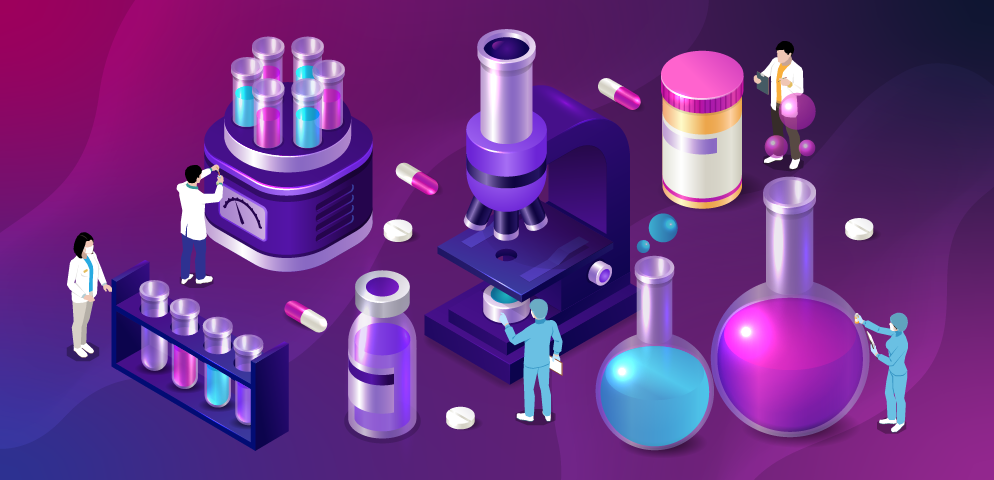 [dsm_perspective_image src="https://www.ascentrik.com/wp-content/uploads/2022/06/may-blog.png" alt="The Impact of Data Cleansing and Validation on your Marketing Efforts" title_text="Developments in the Pharma and Biotech Industry" align="center" force_fullwidth="on"...
read more