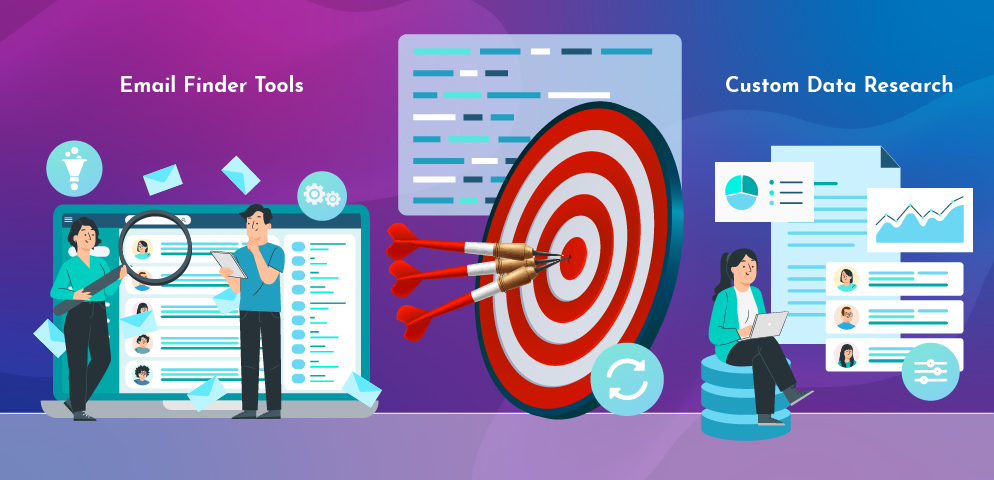 A comparative look at industry standards of data accuracy in the market
Understanding Data Intelligence Tools and Custom Research
Finding a prospect's contact information is a struggle, yet it is very important to email marketing campaign success. It could be a personal email address, business email address, direct office phone number, or even a mobile phone number to call or text a prospect.
Contact Discovery and Business Intelligence Tools
There are numerous tools on the market that help you find contact and company details, and enrich it with business intelligence as well. These contact sourcing tools or business intelligence tools, help fuel your marketing, sales, business development, lead generation or demand generation pipelines with a list of prospects and decision makers you can communicate with.
These databases are pre-built and equipped with millions of contacts, which you can search through quite easily, based on filters. The advantage is you get very quick access to large volumes of data.
But the question is are they accurate enough, and what are the factors that determine their accuracy?
If you look at online reviews, there are numerous complaints of inaccuracy, even with tools that claim around 98% accuracy or real time refresh of data.
To understand why, we need to look at the factors that influence email data accuracy. This will give us insight into why custom databases offer more accuracy over pre-built databases.
Methods of Sourcing Data-
Methods used by data enrichment tools:
Some software source data through automated machine learning, which scan a variety of public information on millions of domains every day. These sources include corporate websites, press releases, news articles, security and exchange commission filings, job postings, and other online sources that provide information about industries, locations, revenue, and additional company attributes. 
Many of these tools have third party data partners, which brings in the need for greater vigilance over quality.
Some tools use a high level of automation to save human effort, while some use AI based systems to find contacts based on your desired criteria. This reduces the process to just sourcing an email list based on given criteria, while leaving the research and human verification aspect out. With such tools one would expect a high speed and response time of the software, and a good customer support, which many users have found to be lacking. Users have also found such tools with heavy automation to be unexpectedly pricey.
Custom Research Teams:
The methods spoken of above are common to data enrichment tools. This is in direct contrast to custom research teams, who function as data partners. 
Here data is sourced in-house, by research teams and domain experts, who work as full time employees for the respective client. 

Moreover data is sourced from the ground up for each client. Data is not stored in databases, hence this process is referred to as custom research or custom data sourcing. 

This data becomes the client's intellectual property, and cannot be purchased and shared by competitors. 

This method also allows for email list sourcing for very niche market segments.
The key takeaway is that since you have your own team building a custom database, focused on the success of your email marketing campaign, you receive support all through your campaign. In case a lead switches his job, which happens quite often, you get a replacement whom you can target. You also get single and double opt-in data since the entire process is designed for exclusivity, customisation and adherence to GDPR compliance.
Data Verification Schedules-
Schedules of data enrichment tools:
The next aspect we need to pay close attention to is the verification schedules of a software system. They offer anywhere between 30 to 90 days verification of the stored data. They use either SMTP, human verification or various levels of automated checks. 
Very few claim to refresh data in real time, but the pricing of these products tends to be in the premium range. In such cases, having a free version for trial purposes is the only way to check the product's suitability without spending a great deal.
Furthermore, there are tools that lean heavily towards AI based models for sourcing data and automated verification of data to save human effort. While this may be suitable for some organisations, others would want a more personalised approach, or a combination of automated checks with human verification to ensure higher accuracy.
Conclusion:
These tools are suited for quick download of data. This may work for some industry professionals who want a quick solution, and who are willing to accept a certain level of data inaccuracy. 
But for those who cannot compromise on data quality, and who prefer a team of researchers working solely on their project, ensuring the utmost level of confidentiality, these solutions seem inadequate, leaving room for a custom research based approach.
To know more about a custom research based approach visit this link.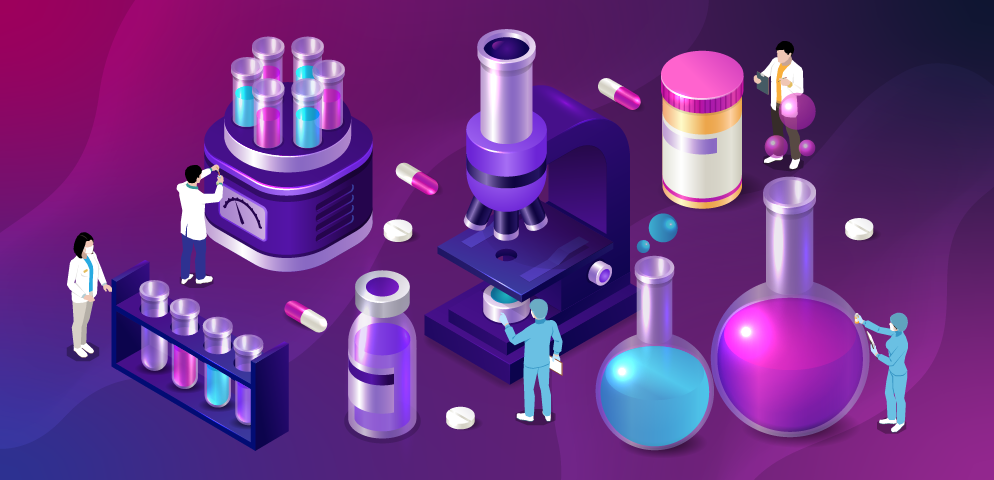 [dsm_perspective_image src="https://www.ascentrik.com/wp-content/uploads/2022/06/may-blog.png" alt="The Impact of Data Cleansing and Validation on your Marketing Efforts" title_text="Developments in the Pharma and Biotech Industry" align="center" force_fullwidth="on"...
read more