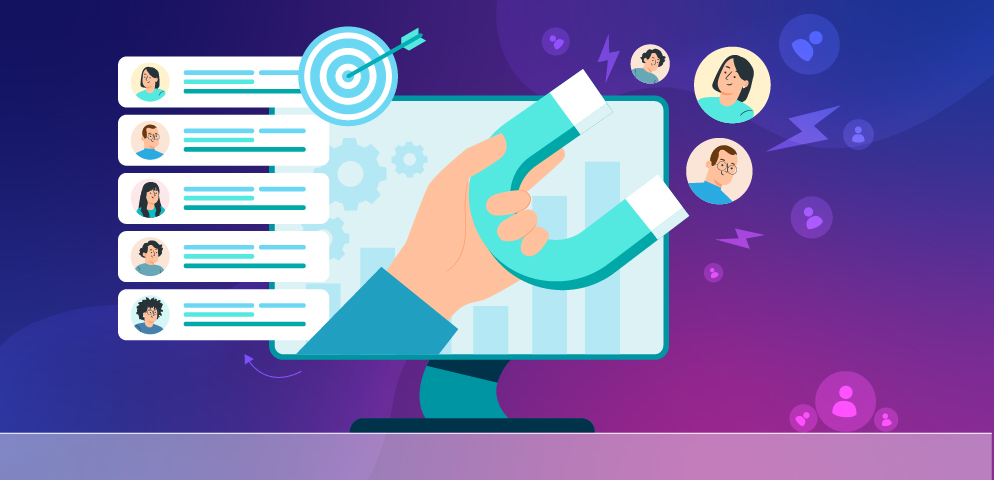 What you need to know before buying a B2B Lead List
For companies that are struggling with lead generation, purchasing lists is one of the top priorities. Since building your list from scratch is not always possible, this guide will tell you all you need to bear in mind before you pay for a b2b lead list.
A b2b lead list is a list of companies that your business can work on acquiring as customers. The list will have company names, decision-maker names and roles, email addresses, phone numbers and further details such as industry or their LinkedIn profile. This list can then be used by your marketing teams or sales team to target potential customers. B2B lead lists are essential for many businesses as lead generation is often one of the top priorities for B2B companies.
If closing deals is your priority, and you also want to avoid the risk associated with downloading inaccurate online databases, this guide is
the
best place to start.
Points you need to consider when buying a lead list:
Know our target audience through segmentation
If you've decided to buy a B2B lead list, it's important you know who your target customers are, and what their preferences are. Some B2B lead lists are filled with generic leads to suit many different companies, but this can be a huge waste of money. Knowing your audience helps to target them in a more direct and personalized way.
You should have a clear idea of your target market and communicate it to your vendor. If you don't, this process can be carried out by many vendors. This process of segmentation helps the success of marketing and sales campaigns. Knowing your ideal customer profile will help vendors understand the exact roles of the leads you are targeting.
Accuracy of your vendor's data
The most important consideration should be your data's accuracy. Inaccurate data can cause your salespeople to waste valuable time trying to contact someone who has changed jobs and is no longer at the company.
In contrast, fresh data helps you speed up your pipeline, narrow your target to people who may actually want to buy from you, as well as create a context for your outreach.
Ask your provider how they source their data, and if it comes from well-known, reputable sources.
Data Refresh Rates
You must also find out how regularly the provider's data gets refreshed. People change jobs a lot, so your team could be prospecting to decision-makers who have long since moved on. Many email data providers have monthly refresh cycles. Few refresh their data weekly. Even real-time refresh does not happen on a daily basis, as it is impossible to automate the refresh rate of millions of contacts on a daily basis.
Knowing the date and time when your data was last refreshed is the highest level of refresh information that you can receive, and is provided by very few data providers.
Additional Insights Provided
Intelligence and insight tells you when it's a good time to contact a prospect. This makes all the difference between winning and losing a deal.
You can find these insights by looking closely at companies and their activity on the web and social media. If companies behave in a certain way, it's a buying signal, meaning that they could be interested in you and your product. These could be events such as: a company receives a new round of funding, a new CEO is appointed, a company is recently acquired by another company.
There could be event triggers within companies too. If a contact you know well gets a promotion, they may have more scope to do business. You'll also need to get to know their replacement.
We call these events sales triggers. Depending on how well your data provider monitors company news and financial insights, they could be able to provide you with these sales triggers as soon as they happen, so you can reap the rewards. Ask your provider about their insight and intelligence options.
The Completeness of your data
Start by asking your provider about the types of data points they supply on each profile, like direct dials, email addresses, linkedin or other social profiles etc. Email list segmentation is highly important for the right targeting and personalisation. Next, check if single and double opt-in information is being provided. This ensures you have the contact's consent before you reach out.
You also need to know how in-depth your b2b data provider goes when they compile their data. 
The deeper they go, the more information you can use to target new prospects. 
Some B2B data providers will have more complete data in specific industries or geographies. You will need a provider that is strong globally, across all sectors, because your sales strategy may change over time.
Data Compliance
New rules and regulations in data privacy are being issued globally every year, so you need to work with a supplier that meets international regulatory standards. Many countries have specific rules about data, from GDPR in Europe, to CAN-SPAM in the U.S. Make sure you're familiar with the rules before you buy, and check that the company you purchase from has met the data compliance requirements for the specific location in which you plan to use the list. As the penalties for non-compliance can be severe, it's critical that you investigate your provider's compliance status thoroughly.
Here are some data compliance questions you can ask your provider:
Are you fully GDPR-compliant?

Do you use GDPR-compliant CRM and storage software?

Do you collect only relevant and necessary data for legitimate business interests? 

Do you keep detailed and accurate records of how you collect and process data?

Have you partnered with any 3rd party data vendors?
Cost Of Your Data
There are 2 factors to consider when it comes to pricing of data services. High-quality leads seem to have a high cost in the beginning. But that is only because they are targeted, up to date and accurate. While leads that are cheaper, are always low-quality and require you to spend later on cleaning up your list. You end up with bounced emails and an email campaign with low ROI. This is a higher price to pay in the long run.
Some studies even estimate that low-quality lead lists end up being 60 percent more expensive than high-quality lists due to the amount of stale leads and the time spent cleansing the list later.
Lastly, the best data vendors will be confident in their data, so they should offer you a guarantee on accuracy, leading to higher ROI.
No matter how tempting it is to buy the cheapest leads out there, in the long run you're better off spending more and investing in a high-quality lead list. If you go for the cheapest options, you'll probably do a disservice to your sales and marketing teams. 
So when you finally consider your email marketing ROI, you need to opt for the more expensive but accurate data.
Communication With The Vendor
Getting your data always includes communicating with the vendor's team in some way. Data solutions can often be complex, especially when you're using them for the first time. Make sure your vendor is strong at onboarding, as well as having a support team to help with any queries further down the line. This means you need to evaluate your vendor on customer service as well as data quality.
With customised data services, setting up strong communication channels between teams is essential. So you must make sure your vendor has a strong management team, who responds quickly to queries and bottlenecks. The vendor should also have a strong IT infrastructure in place for sourcing and transfer of data.
If you know a vendor values accuracy and privacy of data, it will take care of your concerns about stale data and meeting GDPR and other compliances, and help build a long-term relationship for organisations to whom data quality really matters.
Bearing all these factors in mind will help you achieve greater success rates with your email lists.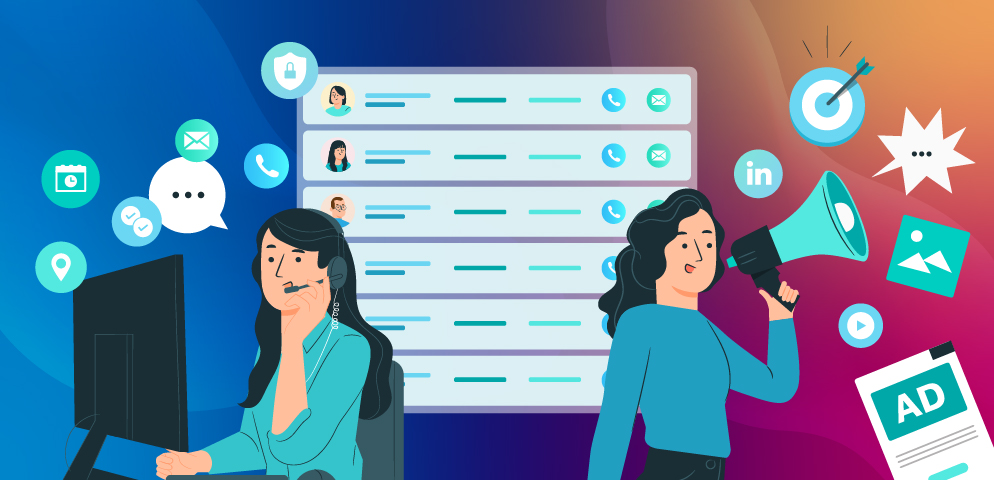 B2B lead lists, or prospect lists, have become an important aspect of businesses in today's economy. By having a targeted list of potential customers, you can focus your efforts and resources on those who are more likely to be interested in your product or service, increasing your chances of success. Some of the major applications of a B2B lead list are cold calling, advertising and email marketing.
Reaching out to new prospects and eventually converting them into customers is directly proportional to a company's growth and increasing revenue; therefore, leveraging a high-quality B2B lead list is beneficial for your marketing and sales teams.
read more