Outsourcing to a Data Research Team versus Email Finder tools and Sales Intelligence Tools
As a data research outsourcing team, Ascentrik helps marketing teams drive targeted campaigns and generate more leads. We also help sales teams find the right accounts to target, and provide full contact information on these accounts. 
Our biggest offering to marketers and sales teams is a complete 360° data research. We source your email list, verify existing contacts in your CRM, provide you with market and competitor intelligence and even manage campaigns on your CRM, all under GDPR Compliance norms. Most of all, we have been catering to companies across the globe for the past 12 years, with a focus on the UK and US. We are efficient in multiple languages, industries and domains.
This solves the biggest drawback with databases downloaded from email finder tools and sales intelligence tools. Each tool has its own pros and cons. You will rarely find all the features you need in a single software tool. There will be tools that do not allow multi-user capabilities, to some tools not working with Linkedin, to lack of API support, to issues with the chrome extension or the filter option, to credits being deducted for even outdated or incorrect email addresses, or just inaccuracy of contact details. 
This is why a research team carrying out customised, b2b email list and database building, is the answer. We support you all through your email campaign. We provide replacements even if a contact changes his job during your campaign. We can even handle the projects on your CRM, assign contacts to various campaigns, and conduct inside sales activities. Our clients also value the intelligence and analytics we provide, in terms of market and competitor intelligence, SWOT and sector analysis.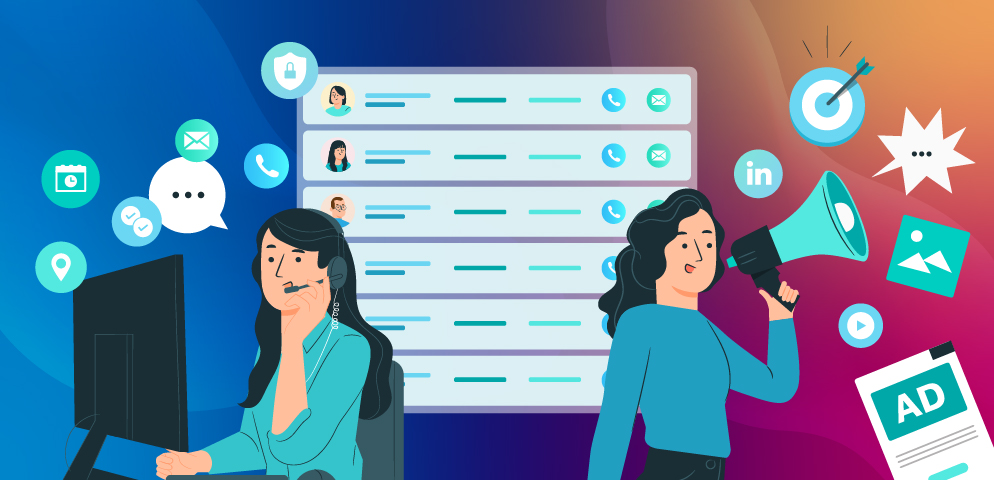 B2B lead lists, or prospect lists, have become an important aspect of businesses in today's economy. By having a targeted list of potential customers, you can focus your efforts and resources on those who are more likely to be interested in your product or service, increasing your chances of success. Some of the major applications of a B2B lead list are cold calling, advertising and email marketing.
Reaching out to new prospects and eventually converting them into customers is directly proportional to a company's growth and increasing revenue; therefore, leveraging a high-quality B2B lead list is beneficial for your marketing and sales teams.
read more