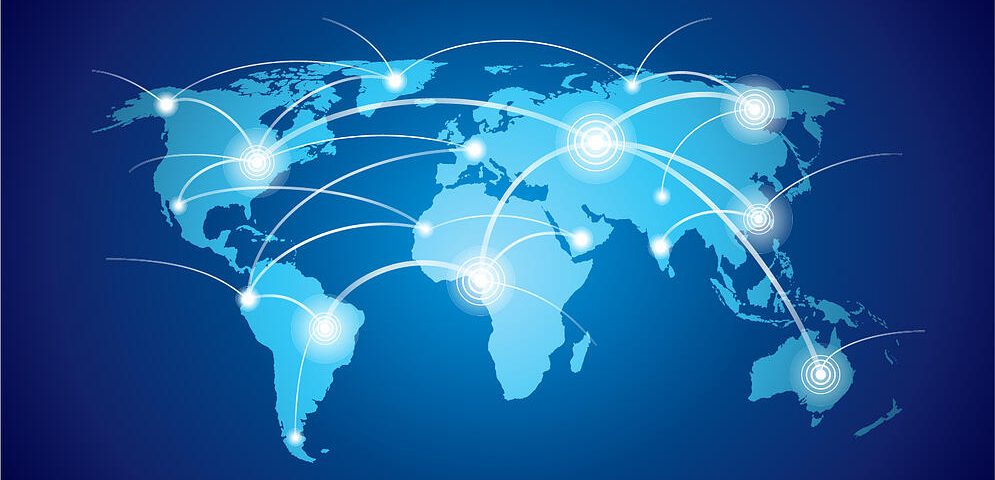 Aiding Business Growth Through B2B Research Outsourcing
Process Automation for B2B Data Discovery and Delivery
Outsourcing has been a strategic trend in many industries. According to KPMG, Pharmaceuticals, Health, IT and Media are among the most popular outsourcing sectors. As an organization exclusively focused on B2B data research, Ascentrik recognized a unique opportunity in addressing the barriers and obstacles in a B2B company's growth. Here we try to demonstrate how we have brought a unique value with our outsourcing services to companies worldwide, and especially in the UK.
We have managed to strategically combine our domain expertise with significant investments in technology, and process automation for data discovery and delivery. Our focus is always on operational risk mitigation, cost efficiency, and increased ROI for every client. Thus we have created a system designed to function as if it were the client's in-house team.
What enables us to implement these strategies
Our team configuration of around 200 employees, located at offices in Mumbai and Pune in India, and our wealth of experience in the Digital Products, Publishing, and Events markets, has given us a special edge. A strategic relationship with Ascentrik provides a client with the opportunity to focus on its core competencies and frees up their resources and capital, thereby increasing management bandwidth while achieving operational efficiencies. This partnership ensures that little or no future capital investments are required for growth or volume increase in the data research process.
Ascentrik is especially skilled in Custom List services based on target criteria. No matter how niche the target is, we build custom lists within a very short time. We work as a strategic partner providing add-on services encompassing Market Research, Directory Services, Conference Tracking, etc.
Technology and Infrastructure – Automation of research solutions
The in-house technology and operations teams are in complete control of the infrastructure and operational delivery models, in order to suit various requirements of client programs.
Being a right-sized company, we have the ability to demonstrate flexibility and adaptability in our operations to match the dynamic needs of our customers. Ascentrik has demonstrated capability in meeting resource and infrastructure requirements for large projects, at the same time remaining small enough for relationship comfort. As a mid-size vendor, Ascentrik provides a great deal of flexibility in both the contractual and delivery models. This includes using innovative delivery and pricing models that meet the unique expectations of its clients.
Our self owned state-of-the-art infrastructure allows you to be assured of total security and confidentiality as we have stringent security measures.
Communication – Daily communication with the client
We keep in constant contact with our client to ensure quality is being maintained and any issues are quickly addressed. We maintain efficiency and transparency with the client through regular visits by the management staff at the client's office and also sending employees for training purposes as and when required. The on-site training has equipped the staff for seamless project transition and also understanding the critical areas of the project for a better delivery model.
Lead Generation – Make your sales team more efficient
In order to come up with a highly scalable business model, it is advised to outsource lead generation to companies specialized in this area. This saves a lot of time for your sales reps and they are able to devote their skills to converting those qualified leads into customers.
It makes your own sales team more efficient- taking the burden of prospecting (calling, emailing, messaging, etc.) away from your inside sales team and let them focus on closing more business. As 63% of marketers struggle with quality leads, outsourced lead generation services can do the heavy lifting on the front end. By leveraging outsourced lead generation processes that are already optimized, you have got different resources for all skill sets that are required and your company can really drive greater efficiency from your own sales team.
People – Pay only for results
The clients' money is saved by helping them avoid the cost of hiring, training, equipping, and managing an in-house lead generation team. You can cost-effectively increase your team, without investing time and money. This is possible as we provide the client with full-time employees.
Reporting – Overview that provides insight
Under this report, we showcase the entire picture of the project after completion. This report includes a market segment, contact type, GEO split count, budget split, etc. This in many ways helps our clients to make decisions for their next projects. We present visual reports in the form of graphs and charts that show the turnaround time, number of leads generated from the sourced contacts in a campaign, etc.
Overall ROI – Drive Transformational Change
This frees up resources for other purposes, so clients can concentrate on their core competencies. It also leads to improved operational efficiency, increases in data quality, and data accuracy, besides providing access to intellectual capital and skilled service and being a driver of transformational change.
We view ourselves as an extension to our client's team for data discovery and management, rather than just outsourcing partners. This is evident from the understanding we gain of our client's requirements that helps us strategize customized research solutions as per their constantly changing requirements.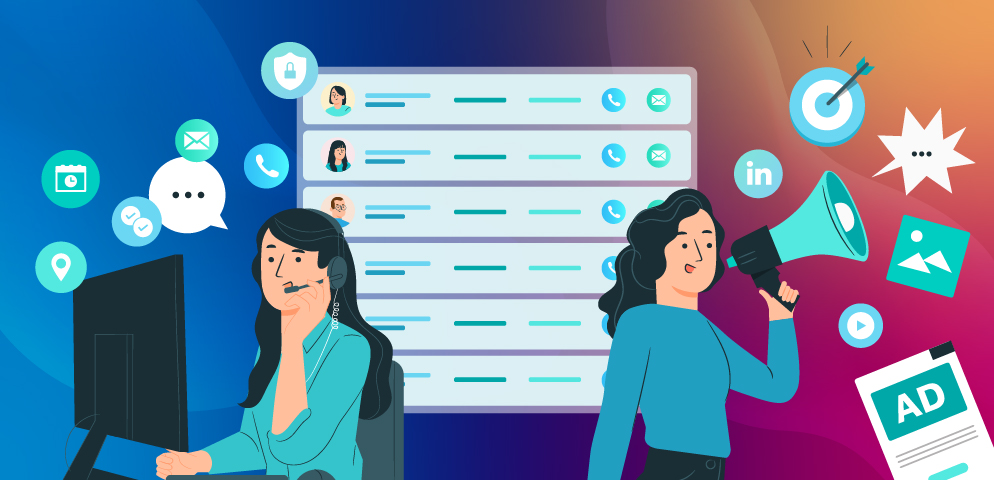 B2B lead lists, or prospect lists, have become an important aspect of businesses in today's economy. By having a targeted list of potential customers, you can focus your efforts and resources on those who are more likely to be interested in your product or service, increasing your chances of success. Some of the major applications of a B2B lead list are cold calling, advertising and email marketing.
Reaching out to new prospects and eventually converting them into customers is directly proportional to a company's growth and increasing revenue; therefore, leveraging a high-quality B2B lead list is beneficial for your marketing and sales teams.
read more