An exclusive team of domain experts, medical researchers, and writers
For Publishers, Conference Organisers, Life Science Research Companies, Healthcare Data Providers and Regulators
New diseases like coronavirus can spread very rapidly, leading to a global pandemic. Scientists are facing an urgent need to understand the biology of the virus to develop vaccines and treatments as quickly as possible. Our team is fully equipped to provide the clinical and epidemiological data research needed.
Zoonoses like Ebola, Avian Influenza, Nipah virus etc. lead to considerable human and economic losses. We need to consider the linkages between the health of humans, animals, plants and their shared environment.
To support medical researchers, publishers and healthcare professionals in their efforts to better understand and combat such diseases, our team is fully equipped to provide the clinical and epidemiological data and research needed.
While there is an explosion in the availability of information right now, our team of domain experts makes sure their data is verified through multiple sources and quality checks are performed.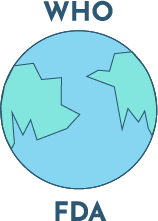 Global Sources Of Data
We study global sources of clinical data like WHO, US FDA, Euro Scientific Committees, etc, write high-quality content, help you determine your early phase clinical strategy and the demands of international and local regulations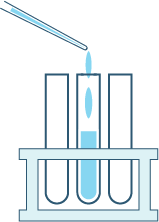 Build Clinical Trial Programs
You will have curated research for the most recent study designs, pharmacodynamics/pharmacokinetic analysis, biomarker, targets, and data management techniques, that work together to form a cohesive clinical trial program.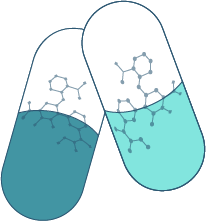 Release Drugs Faster
We clean and harmonize data across life science entities such as assays, biomarkers, and clinical studies so that cutting edge research can bring drugs to market faster.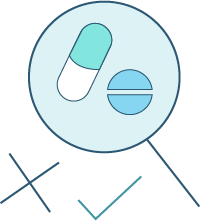 Pharmacovigilance
We research various sources of pharmacovigilance, medical R&D, and Clinical trial data, to collate query-driven, verifiable reports for the client. We study industry reports and cover topics like drug discovery and drug safety.
Frequently Asked Questions
How do we ensure strict privacy with the client's data?
We are 100% GDPR compliant, and ensure your data is always private and confidential. Our research and data is built from the ground up, for each new client. Your data is not stored in a common, downloadable database.
How do we ensure you pay only for what you use, and how can you get 100% returns from the contact list you have purchased?
If a contact changes his job, or in the unlikely situation that an email bounces, we replace it for you, with a valid one. So you pay only for successful contacts.
Why should you rely on our data?
We conduct Primary and Secondary research, through interaction with C-level executives at Fortune 500 companies, regarding their current performance, transactions in niche markets, and future launches.

We source data from annual reports, databases, industry commerce sites, country departmental sources, etc. We research the most complex information such as various industry market reports, SEC filings, form 990, capital, and private market data.
How do we validate our data?
We conduct Research Triangulation, a method used by custom research companies. We use more than one method to collect data on the same topic, by testing validity through the convergence of information from different sources. This research strategy uses multiple sources, multiple methods, and even multiple investigators to develop a comprehensive understanding and to capture different dimensions of the same phenomenon.
Do let us know if you have any more queries