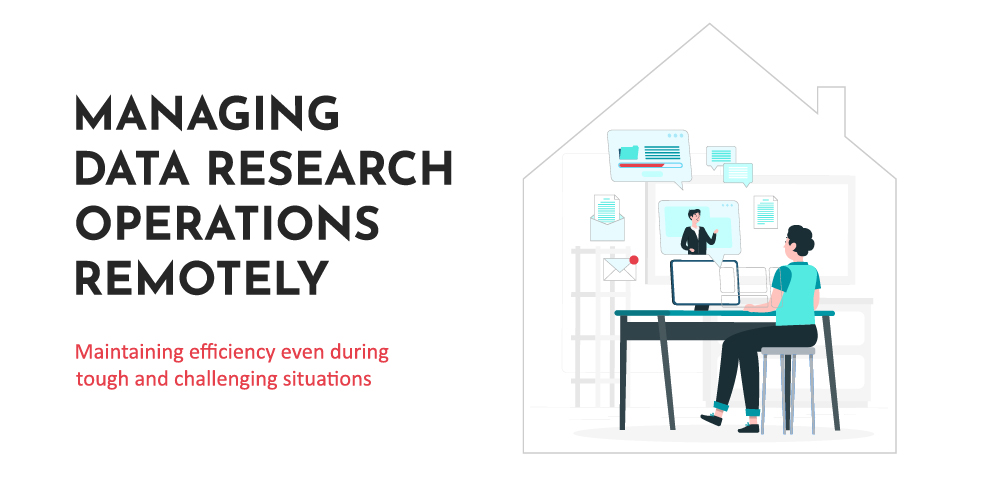 Can data research be conducted effectively during a work-from-home scenario?
The current pandemic situation has already begun to have a business and economic impact, making it a challenge to run an organization that has hundreds of employees working remotely, especially when it's never been done before. As a company, we are aware that most of our clients and prospects, for whom data is such a huge asset, will have a couple of concerns on their mind, regarding how a company like ours will continue operations, with its multitude of processes.
But what we can say with confidence is that we have always built our workflows and ethics such that we could function as an extension to your team, thus providing you with the economic benefit and domain expertise of a specialized research team like ours. Our research processes, technology, and people management are so robust that it can be productive and run at FULL CAPACITY without affecting operations. Since, we are a well-diversified business because of factors like our research pedigree, the right technology, and people, we are able to support clients across the globe.
Our team is working over a secure connection, using remote monitoring solutions, and without compromising on data privacy norms, and quality standards. Since data privacy is one of our main concerns, we have taken the utmost care to see that this continues even with our staff working from home. Your data is still protected, as it always has been!
We have always been conducting telephonic meetings and interviews with top industry executives, which will continue in this new scenario. The only differing factor is the person to person meetings, which we are sure will resume as soon as the pandemic is under control.
That's why we can assure you that your data research functions will be running smoothly, and you can count on our principles of trust, flexibility, and quality no matter what the circumstances may be. We are keeping a close watch on the situation and constantly trying to come up with ways to respond to the changing economy and customer behavior, as well as monitor the changing competitive landscape in our clients' industries. We can assure you that while we continue to follow safety norms, we'll be continuing to support our clients at all times, even during tough and challenging situations such as these.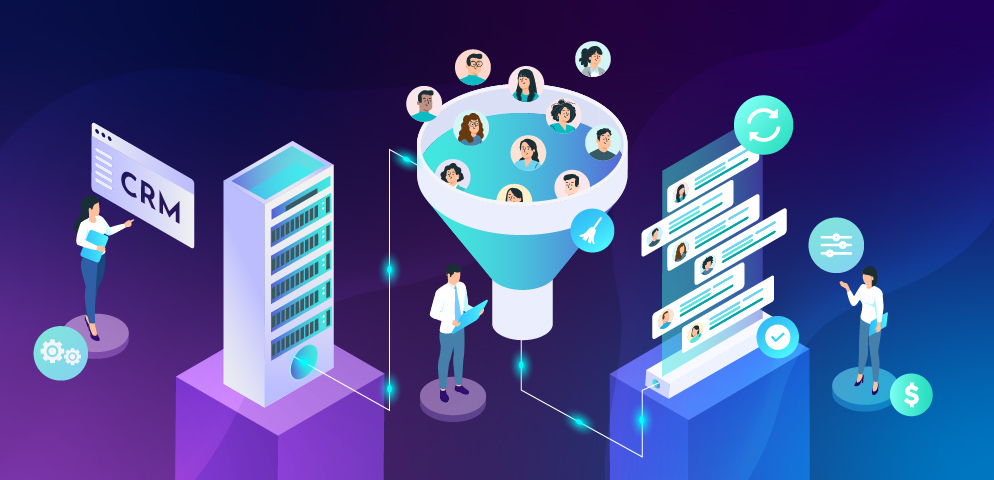 B2B Data validation and enrichment is the practice of refining your existing CRM database by eliminating redundant and unwanted contact information and appending additional data points to your prospects' records like phone numbers, industry, size of the company, designation, etc. It is one of the most beneficial practices for both your marketing and sales teams.
Refreshing your email list can be seen as an ongoing process during your marketing campaigns, as it allows you to source highly qualified leads, which enables targeting the right person with the right message. It can help your sales team with customer segmentation and lead scoring, allowing them to create personas for your prospects and craft a personalised sales pitch, improving the chances of converting them into customers.
But what is the most profitable method to get this highly valuable task done? Is it software tools for automated data enrichment or tools enhanced with data research by a team of experts? Find out the benefits of both in the article below.
read more