Data that is stored
is bound to get stale
But freshly sourced data is made-to-order
and 100% accurate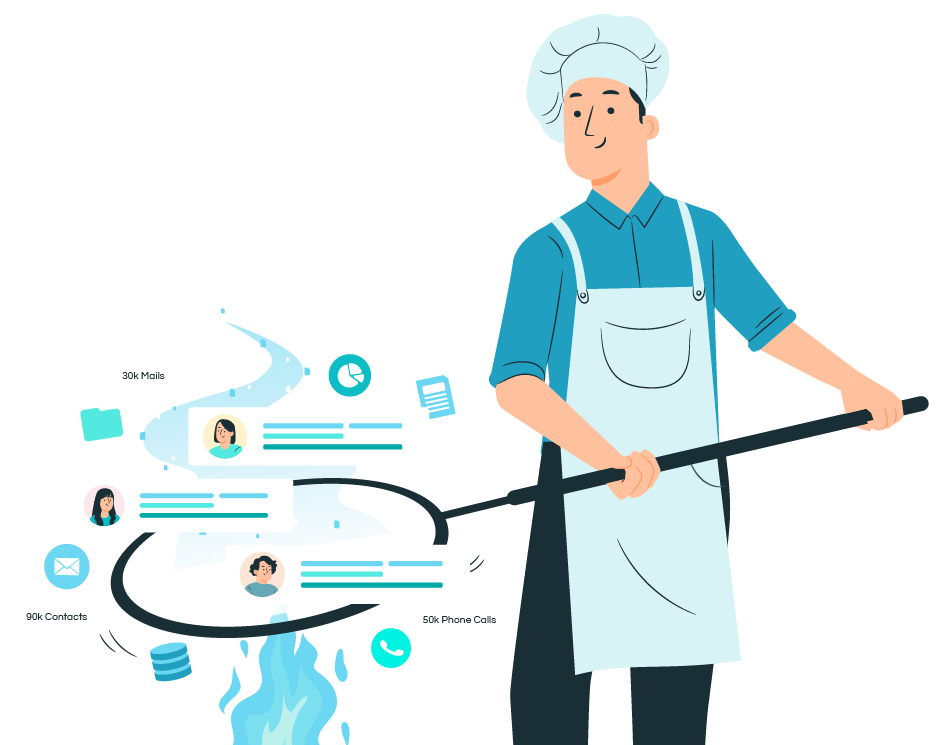 Why is freshly sourced data 100% accurate?
At Ascentrik a team of full-time researchers sources data for each client project. This data is fully customized as per the specific market niche to be targeted, with Geographic Locations, Job Titles, Seniority Levels, and even sales intelligence like employee promotions, company size, revenue, mergers, and acquisitions, etc.
Business Phone Numbers
Industry leading coverage, 100% verified
Mailing Address for direct mail
Company Details
Website, Employee Count & Revenue
Social URLs for multi-channel outreach
Detailed firmographics
(Industry, SIC, NAICS Codes)
Why choose us as your B2B Data partner?
Ascentrik does not own or sell your data. It is freshly sourced for each client project and updated in real time. If a person changes his job or designation, we give you an update or replacement.
We provide various levels of consent like single and double opt-ins, to ensure that every contact on your mailing list has consented to receiving marketing material from your company
Freshly sourced data may seem higher priced because of exclusivity, but you save in the long run. With pre-built databases from data vendors you pay more for fixing stale contact records. But we don't sell you stale records.
We enrich your CRM with 100% accurate email addresses and phone numbers. We validate, cleanse and append data so you can reach out to the right audience via cold calls, EDM or email campaigns.
We are fully GDPR compliant, and help you build a very targeted list. These niche contact details are not available in other databases, or they are not updated since they don't belong to popular industries.
Watch this video to know how stored databases from data brokers differ from freshly sourced data from data partners
Popular Industries vs Niche Industries
How are online databases generally updated?
Instead of updating and verifying every single record on a database, most data vendors carefully select a smaller subset that is based on the most popular industries, job titles like C level positions, and geographical locations. This subset is then verified and updated to be free from stale data. Therefore many users complain of inaccurate data despite many vendors promising or guaranteeing 85% or 90% accuracy.
With Ascentrik, rather than building a database with millions of records, with low accuracy, you receive a custom database built from the ground up, according to the specific niche you need to target. Moreover, there are many industries like petroleum, oil and gas, metals and mining where pre-built data is not available, as there are not many buyers for these niches.
For a deeper understanding read this blog article on the differences between pre-built databases and custom databases
Let us know your Requirements,
We will send you a free sample!