See Our Unique Features At A Glance
We were ready before GDPR
All the data captured by Ascentrik is GDPR Compliant and strictly follows all the rules and regulations as per the GDPR Act.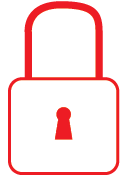 Data Transfer
N We also use cloud based storage portals like wetransfer.com, box.com, dropbox.com etc. for data transfer.
SFTP folder is setup either on our server or client server, through which files are transferred. Then an email is sent with project details.
Data Retention Rules
N Files stored on a secured server with us and are deleted after 3 months.
We mutually agree on the duration for the exclusion as well as research data required to be kept on the server.
Calling Scenario's
Speak to staff :
Opt-ins are captured necessarily at staff level.
N Speak to PA : If the staff is not available, opt-in is captured from the Secretary/Personal Assistant, only after the staff is authorized to do so.
N Speak to Operator : Instances where the staff is not available for the call, details other than opt-ins are verified at the operator level to authenticate the data updated through secondary research.
Security Measures
Ascentrik's employees are carefully selected for reliability, and are asked to sign a confidentiality undertaking, regarding confidentiality of personal data.
Data Security
N Ascentrik owns and operates the servers on which our services run and enforce strict controls over access to these systems, using firewalls, encryption and passwords.
N Backups are done dynamically at different physical locations.
Access to Client information held by Ascentrik is protected both electronically and by manual security procedures.
Vulnerability Assessment and Intrusion Protection
N Email systems are also scanned and monitored. Weekly assessment of computer activity is undertaken.
All computer systems have antivirus software and are scanned in real-time, to protect from malicious software.
Employee Confidentiality
N All Ascentrik's employees are governed by obligations of confidentiality (Non Disclosure Agreement) that they are required to sign on becoming employed by the Company.
Background checks / credential checks are done on all personnel before recruitment.
Physical Security
N The employees and their baggage are frisked while leaving the office everyday.
N No camera phones, pen drives or any electronic imaging gadgets are allowed on the operation floor and printouts are restricted.
Ascentriks' office has access controls and no one is allowed without a proper ID.
Access Control
N No local storage provided, all data is stored at server level with backup.
N Regular audits of central server are conducted.
N USB ports, floppy drives and CD drives are disabled on the operations floor. This prevents unauthorized copying of data.
N Printouts are filed and are accessible only by Managers and are destroyed within the office premises, after confirmation from client.
We have secure Login and Logout of Resources with tracking.
Email Security
N All emails can be accessed only from the office premises.
N Only selected senior employees are allowed access to email accounts from outside the Office. 
N All emails are scanned for Attachments and threats.
Since we do not function as DATA BROKERS or a DATA HOUSING COMPANY like many others, we provide complete customized marketing data to every client.
N But Ascentrik provides custom research for each client, that is built from the ground up and becomes your own intellectual property. This makes it the most unique, accurate and targeted database, that is not identical to your competition's data.
N We have worked with some fortune 500 clients who are very sensitive about data privacy.
Traditional b2b data list brokers, scrape data from the internet, and create a common downloadable database, that's sold to multiple clients.

We go beyond data delivery
N Moreover we not only provide you with well researched, accurate and actionable data, but we also provide insights that help in the growth of a startup, mid sized company or a large conglomerate.
We have over 200 dedicated primary & secondary researchers based out of 2 sophisticated delivery centres, making us very well equipped to deliver large volumes of information.

Increasing Conversion Rates for Marketing & Sales
100% accurate b2b email lists
Our b2b contact data services, database management and knowledge management services helps sales and marketing teams, and business development teams to have the right information at the right time. Our Market and Competitor research, Sector and SWOT Analysis gives you the business intelligence you need, while our contact list sourcing services give you 100% accurate email lists for targeted marketing campaigns. Marketers can also find new promotional outlets and know where their competition is advertising.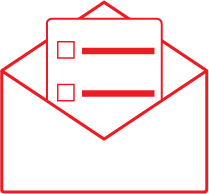 Across Industries and Geographies
Our work spans across all major global markets, as our domain experts and callers are skilled in various languages. We have provided market intelligence for leading NYSE listed companies and niche organisations around the globe. We cover sectors like Media, IT, Pharma, Finance, Real Estate, Oil and Gas etc. in Asia, America, Africa, Europe, and the Middle East.
Major Markets Across Continents

Robust quality control for data integrity
We conduct primary and secondary research, that is backed by technology. We call this research triangulation. We conduct:
N Quick Response and Faster Turn Around.
N In-person Quarterly Meetings & Feedback Sessions, Operations Staff visiting client offices for training.
N Quality Checklist as per SLA's, initial peer review as per checklist, second review by Domain Experts.
N This is why we can provide 100% assurance on data delivered.
Regular Updates and Client Calls on ongoing projects.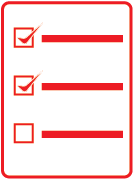 With All These Features You Get Your DATA AS DESIRED