Data Enrichment through B2B List Research, Building, Validation and Appending
Refreshed Lead Data for Marketing and Sales
Data enrichment can best be seen as an ongoing process, but is most important during marketing campaigns, to source the right leads, and target them with the right message. For sales teams, it helps with audience segmentation and lead scoring, besides helping you build a complete profile of potential customers, to craft your sales pitch accordingly.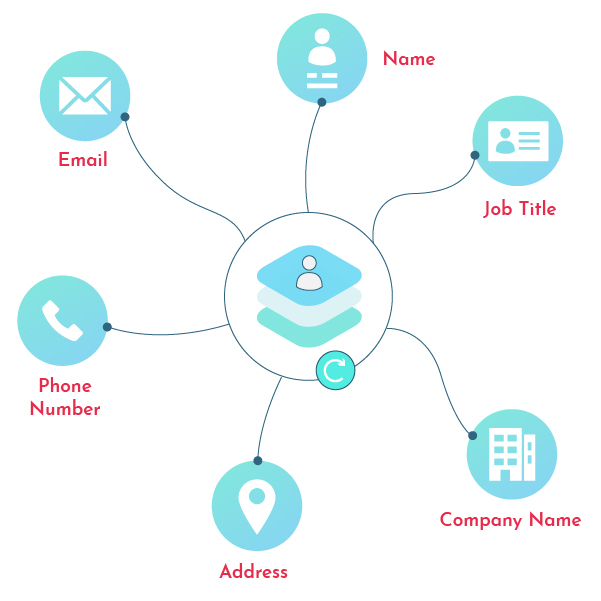 Ascentrik conducts List Research across these fields.
Need  For Data Enrichment
Know your audience to conquer your market

Marketing databases need updation/enrichment for the following reasons:
The data in a CRM database loses relevance because staff members leave the company and move to new jobs, they are promoted, offices change locations, or new prospects need to be added to the database for sales outreach activities.
Disadvantages of lack of data updation:
Companies that don't update their CRM, risk losing prospects and customers, end up with data compliance risks, and also lose on ROI and profits. Decayed data also impacts sales and marketing efficiency, because of poor prospect lists. Marketing campaigns will end up being expensive and ineffective.
How does our data enrichment service work?
We first start with the process of Data Audit. Our team starts by validating the contact data you already have, such as names, phone numbers, addresses, emails, etc. We identify duplicate, redundant and incorrect data. After we cleanse and refresh the database, we then enrich it with accurate and personalized insights.
What can you do with this data?
With this information, marketing teams are able to create personalized content and offers and know who are the most qualified leads to target with marketing campaigns, thus increasing conversion rates. The sales team can assign more accurate lead scores, leading to higher sales conversions.
Data with the Highest ROI
Up to 60+ fields of custom research, GDPR compliant, actionable information

Our 100% Accuracy Guarantee means you pay only for successful contacts
A rich, accurate database, with relevant and up-to-date information on your customers and prospects, increases productivity and efficiency across teams. 

Our data is delivered straight to your API, for easy access, and the hygiene of your CRM is

always maintained.

Target the Right Leads, at the Right Time, with the Right Message
Find Out How Your Company Can Benefit From Our Data Research Solutions