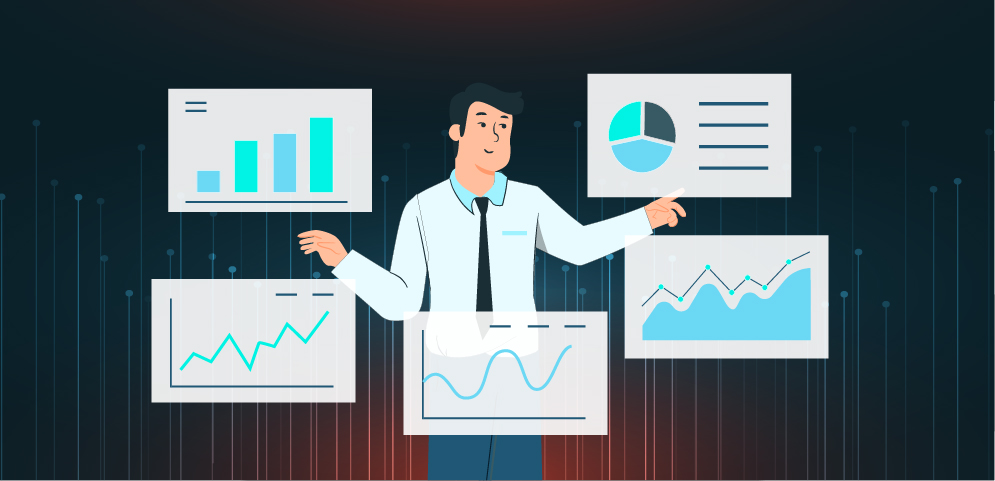 How can Data Mining and Business Intelligence be used together to benefit your business?
Data Mining is a branch of data science that finds patterns and trends in large datasets, that can help in providing valuable business intelligence. Its purpose is to find solutions to particular business issues. Data can also be mined in relation to smaller datasets like customers, competitors, etc. By analyzing these smaller datasets, data mining can reveal hidden answers to specific business questions.
What goes into Data Mining?
• Information is first extracted from one or many sources, which is then transformed into a standardized format.
• Next, the data is stored and managed in a data warehouse, using a database system.
• It is then analyzed and sorted by automated software.
• Next, it is classified by dividing it into specific categories. This method benefits marketing by enabling us to know what ads to publish, making sure they are targeted at the right customers.
• Data is then sorted using clustering and association techniques, based on similarities or anomalies that are not observable by humans. This can help in targeted marketing, efficient business performance, and bringing about innovation in products and services.
• It uncovers the relationship between variables over time. This helps to track customer/client activity over time and enables us to predict future behavior. This also helps to identify similar patterns or trends in data over a specific period.
• Prediction relies on a combination of other data mining techniques (such as clustering, classification, trends, etc.) to analyze past events to forecast future events.
Business Intelligence transforms data into actionable information. It processes how an enterprise is performing on the whole. While data mining can uncover hidden patterns in your data and accurately predict the future based on historical info, business intelligence, and analytics software is required to map those predictions and patterns against business goals and KPIs.
How are the two put to use?
While data mining and business intelligence are different processes, the two work best when used together.
Upon collection, data is often raw and unstructured, making it a challenge to draw conclusions. Data mining decodes these complex datasets and delivers a cleaner version for the business intelligence team to derive insights. Business intelligence converts data into useful information for executives, it tracks key performance indicators and presents data in a way that encourages data-driven decisions.
In addition, data mining can delve into smaller datasets. This allows businesses to identify the root cause of a specific trend, and use business intelligence to suggest methods for capitalizing on it.
Presentation Of Results – After data is mined, stored, analyzed, and converted into Intelligence, the results are visualized and presented in charts, graphs, diagrams, dashboards, and reports, to keep track of KPI's. Displaying BI results is vital to influence data-driven decisions.
Used together, these two processes can drive successful data research for any organization.
Learn About Customized Services in Data Mining and Business Intelligence at Ascentrik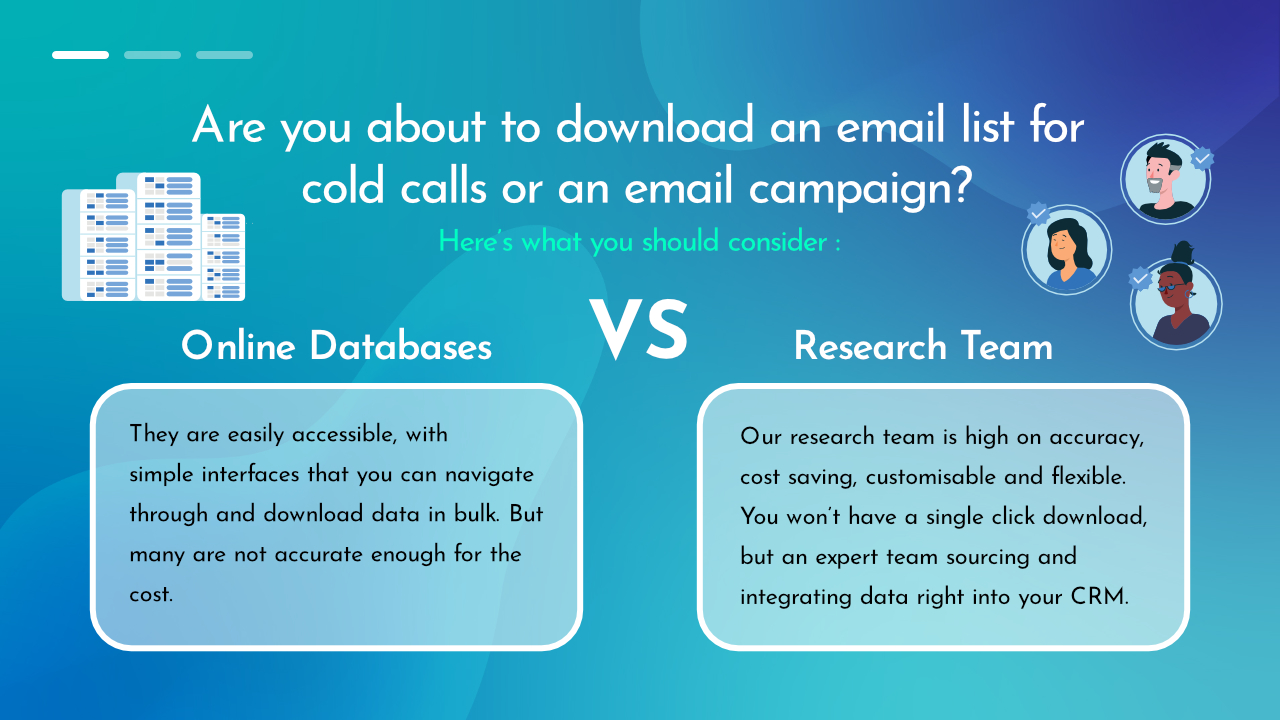 Outsourcing to a Data Research Team versus Email Finder tools and Sales Intelligence ToolsAs a data research outsourcing team, Ascentrik helps marketing teams drive targeted campaigns and generate more leads. We also help sales teams find the right accounts to target,...
read more