Freshly sourced custom email databases are the solution to data inaccuracy
Data hygiene issues and data vendors:
If you are using a third party data vendor, you may think that all of your data hygiene problems are solved. While a data vendor can certainly help, it's not the most foolproof solution.
This is because the most popular data vendor solutions on the market today build and sell large databases containing millions of b2b data records from most popular industries across the world. That's in the range of 200 to 300 million contact records. It may seem like a very good deal to gain access to such a large database. But the necessity and accuracy of such pre-built databases are questionable.
Most databases are based on popular industries:
Firstly, you will not need 200 million contact records, but very often details of a very specific segment of people, which is generally 5000 to 50,000 contacts per month.
The major problem that arises, is in maintaining the hygiene and validity of such a large database, since it is not physically possible to update each and every contact record on a regular basis. So instead of updating and verifying every single record on a database, most data vendors carefully select a smaller subset that is based on the most popular industries, job titles like C level positions, and geographical locations. This subset is then verified and updated to be free from stale data. Therefore many users complain of inaccurate data despite many vendors promising or guaranteeing 85% or 90% accuracy.
Data partners target broad as well as niche industries:
This is where companies like Ascentrik provide you with the exact solution you need. Rather than accessing a database with millions of records, with low accuracy, you will receive a custom database built from the ground up, according to the specific niche you need to target. Moreover, there are many industries like petroleum, oil and gas, metals and mining where pre-built data is not available, as there are not many buyers for these niches.
The difference between data vendors and data partners, and the problem with storing data:
Only data that is stored can get stale, and this fact is evident from the basic way in which the above 2 types of data sellers function.
So what exactly is the difference between the tools provided by data vendors, and a customised data solution by research partners? Data vendors sell the same database to multiple users all over the world, resulting in many companies using the same data, and marketing to the same audience segment. This data is not unique since it is built to be relevant to the commonly used job positions. Most importantly, this data is updated on a monthly or quarterly basis, and although many data vendors claim high levels of data accuracy, the data is very often inaccurate. 
On the other hand, data researchers or data partners like Ascentrik, who do not store databases, do not run into this problem. We know that storing millions of data records requires software automation. These automated softwares are programmed to run verification checks periodically. But in between these updates, data is bound to get stale. Secondly, these updates cannot be run on millions of data records but smaller and more popular subsets. Therefore, partners like Ascentrik build your database from the ground up for each email marketing campaign. 
What you get as a result of this is a freshly sourced database, with only those contacts relevant to the market segment you need to target. These are quality checked, GDPR compliant and involve consent based single and double opt-ins. Moreover, they are built using human research plus automation. This results in high quality leads for your email campaign and not a large database with millions of records that are irrelevant and inaccurate. 
The task of data partners, as the name says, doesn't just end in selling data, but lasts all through your campaign. We make sure that you don't pay for bounced emails, but that all your emails are reaching the right accounts. This video in our series on data accuracy proves to you how 100% accuracy can be achieved only through custom built, made-to-order databases, that are specially tailor made to fit your email marketing campaign, and increase your ROI by targeting the specific audience you need.
Are you looking for 100% accuracy with a team of data partners?
Ascentrik Research has spent the last 10 years building GDPR-compliant, exclusive lists for clients across the globe, especially in the UK and the US.
Any Queries? Get in touch with us!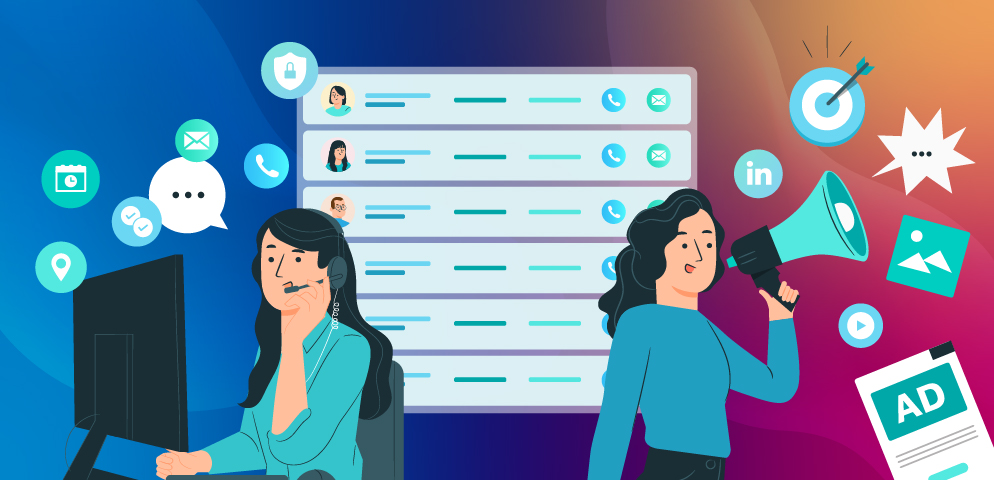 B2B lead lists, or prospect lists, have become an important aspect of businesses in today's economy. By having a targeted list of potential customers, you can focus your efforts and resources on those who are more likely to be interested in your product or service, increasing your chances of success. Some of the major applications of a B2B lead list are cold calling, advertising and email marketing.
Reaching out to new prospects and eventually converting them into customers is directly proportional to a company's growth and increasing revenue; therefore, leveraging a high-quality B2B lead list is beneficial for your marketing and sales teams.
read more