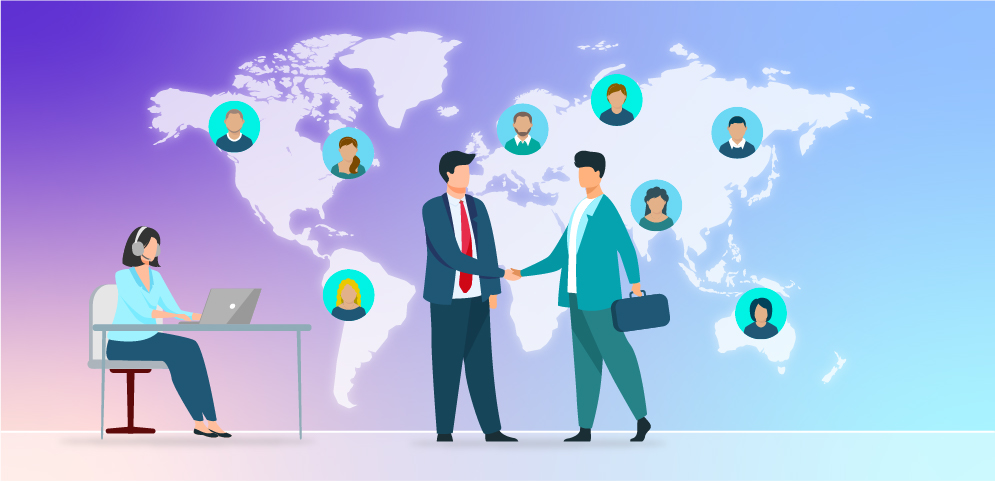 The Impact of CRM Strategies on the Success of B2B Organizations
The journey to success in customer service starts with every new sales interaction. Because b2b transactions are larger in value compared to b2c, b2b organizations are looking to improve the customer experience by focusing on customer-centric sales strategies. From lead generation to understanding the buyer journey, a marketing and sales CRM system helps maintain a reliable business database, streamline activities and focus on customer relationships.
Major Features of a B2B CRM system
A CRM system needs to be customizable to your business, to meet your unique needs. It needs to be integrated with various departments throughout the organization.
It should have automation to reduce manual errors of sales reps by taking actions automatically based on customer values and behavior. A lot of sales activities can be automated, thus saving a lot of time and resources for the company.
It should have a smooth integration with your business apps, so you can improve productivity by having all your apps work together in one place.
B2B customer relationship management helps you manage relationships with existing as well as potential customers. 

It helps you stay connected with customers, streamline sales cycles to achieve higher ROI, and gain larger profits. 

Good CRM management gives you visibility on everything related to customers that is going on in your company. It helps you manage complaints as well as sales opportunities.

It helps with contact management, sales management, productivity and much more. 

It not only helps you nurture your existing customers throughout their life cycle, by providing them the support they need, and resolving their complaints, but also helps in finding new customers and winning new deals, thus boosting sales. 

Most of your competitors would be offering similar products and pricing, so there is not much scope to compete in those areas. But you can have an edge when it comes to having a good relationship with your customers, and giving them an experience they will cherish. This gives you a great competitive advantage.
An optimized B2B CRM strategy helps you in the following ways:
You can know your customers' needs and connect with them in real-time.

It enables you to launch targeted marketing campaigns. All this data available at your fingertips, allows marketers to segment and sub-segment customers based on intent, demographics, technographics, firmographics, past buying behaviour etc. Understanding customers based on behaviour and intent, is the most effective way to use your CRM data.

You can perform an in-depth analysis of how successful your marketing campaigns were and report on KPI's. 

You can know the most successful campaign in terms of ROI and make sales forecasts. 
It helps prevent a customer account from stagnating, by following-up with the right up-sell and cross-sell opportunities.

The gap that often exists between marketing and sales efforts can be bridged through effective use of CRM.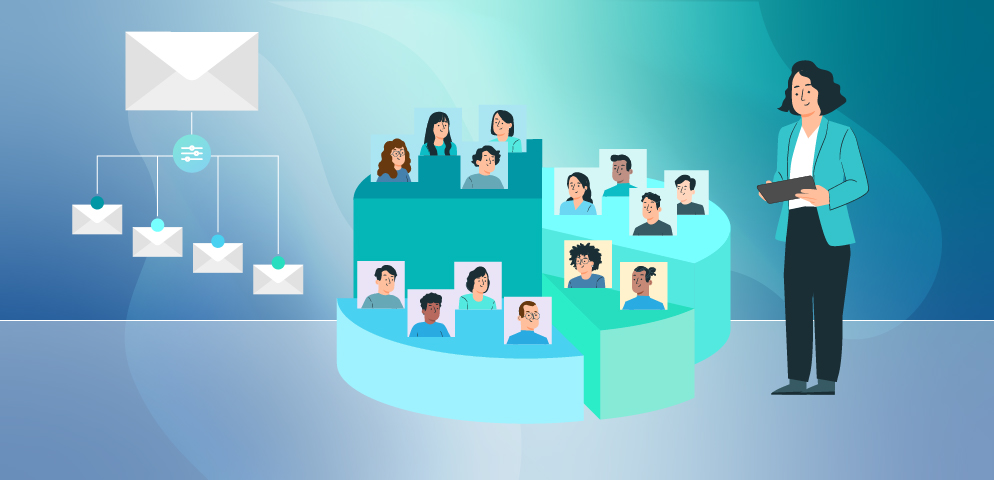 [dsm_perspective_image src="https://www.ascentrik.com/wp-content/uploads/2022/03/feb-blog-3.jpg" alt="The Impact of Data Cleansing and Validation on your Marketing Efforts" title_text="Value of Personalisation and Email List Segmentation" align="center"...
read more