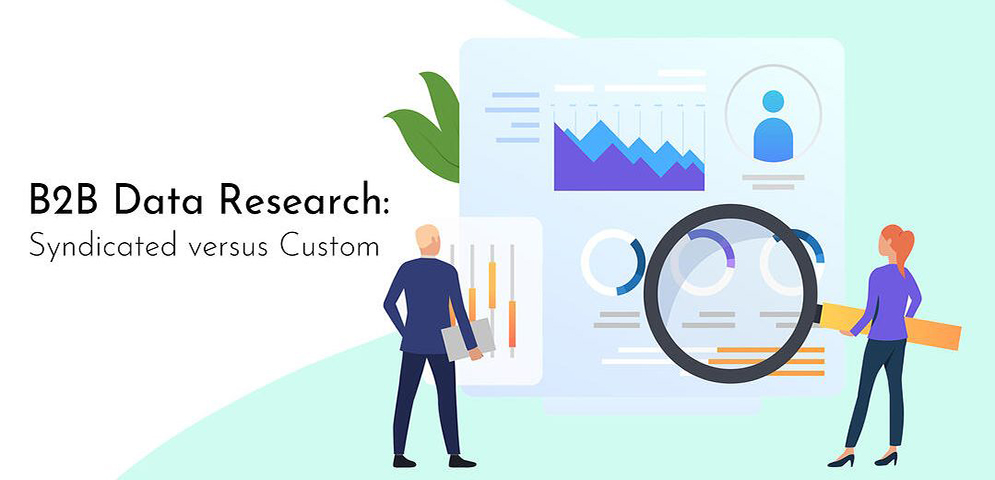 How businesses can make the most out of B2B data research: Syndicated versus Customised Research #1
In our constantly evolving world, business decisions are harder to make, and global markets are hard to keep up with. Right decision-making is the key to business success, and you need to identify opportunities and counter threats as soon as they arise. The combination of data science and market research can help anyone from a mid-sized to fortune 500 company gain strategic insights that are critical to business success.
From launching a new product or service to entering a new market, to targeting and connecting with new buyers, data research provides businesses with all the intelligence they need to discover opportunities, identify prospects, make strategic decisions, and increase ROI.
Research that gives you a macro-level overview of markets, buying patterns, industry analysis and sector analysis is referred to as syndicated research. It makes huge databases of market research available to multiple companies who wish to purchase it, at a lesser cost and in a shorter time span. These databases contain information about millions of people and companies and are acquired by copying or scraping data from the internet using proprietary web crawlers, analyzing the data, and storing it in a database. It is not conducted for a specific client, and hence may also be referred to as "off-the-shelf" research.
These generic studies are generally used as a starting point and can be applied to business and marketing strategy on a broader level, like overall trends in an industry you specialize in, how they affect the industry, or what kind of marketing effort to target at business professionals and track their response. For example, if you are the product head and you need a report on that product's target market. Such reports will be available through syndicated research. But if you need to know how well your particular brand is doing in the market, you would need custom research.
Or if you are working on a presentation and need relevant information for data charts, statistics, and examples, to back up your claims, then using syndicated research will help make it more effective.
Because it is created to suit a larger audience, it is cost-effective. But the downside is that it is not tailored to suit specific client needs, and as a result may not provide the kind of clarity and exclusivity that some projects may need.
On many occasions, the insight a business requires is very niche and unique, and cannot be fulfilled by syndicated research. At such times custom market research is the best solution. It is created specifically for one company, making the data proprietary and unique to that company. With this exclusive access, companies gain distinct market insights into their company, access to hard-to-reach industry leaders, and intelligence for more accurate decision-making.
Custom Research helps you discover your brand's strengths and liabilities, identify the drivers of brand perceptions, and find out where your brand stands against the competition. Customer segmentation helps you identify the most profitable customer groups where your product is likely to do well, so you can focus your product development and marketing efforts in the right place.
A major downside with syndicated data companies is that data is sourced from the same online databases, and hence is similar. That means you and your competition will end up using the same sets of data, resulting in possibly similar outcomes when the data is used. But since custom research is done from the ground up, each project, it belongs exclusively to that company, allowing them to have an edge over the competition.
If you want to put data at the heart of your marketing and business strategy, to drive smarter decisions and produce better results, custom researched data gives you the right perspective and insight on a niche and specific topics.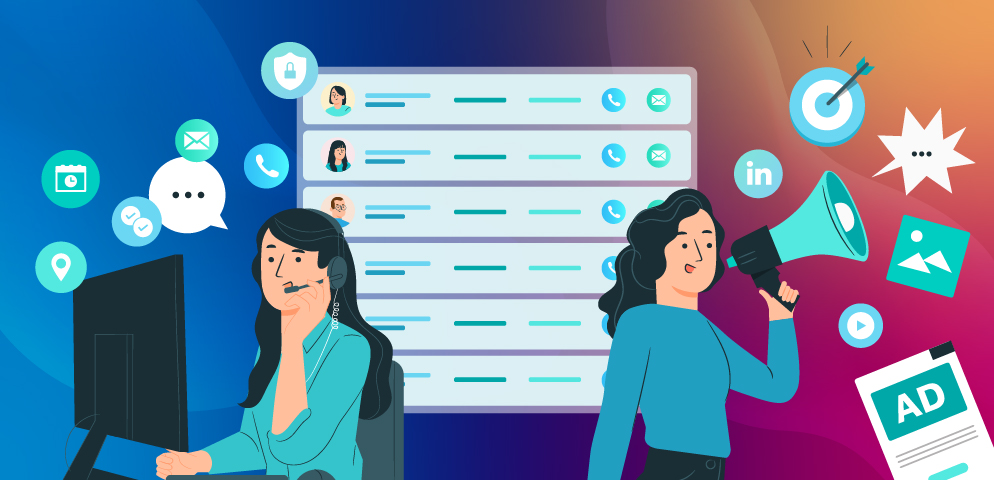 B2B lead lists, or prospect lists, have become an important aspect of businesses in today's economy. By having a targeted list of potential customers, you can focus your efforts and resources on those who are more likely to be interested in your product or service, increasing your chances of success. Some of the major applications of a B2B lead list are cold calling, advertising and email marketing.
Reaching out to new prospects and eventually converting them into customers is directly proportional to a company's growth and increasing revenue; therefore, leveraging a high-quality B2B lead list is beneficial for your marketing and sales teams.
read more